Civil War-era shipwreck found off North Carolina coast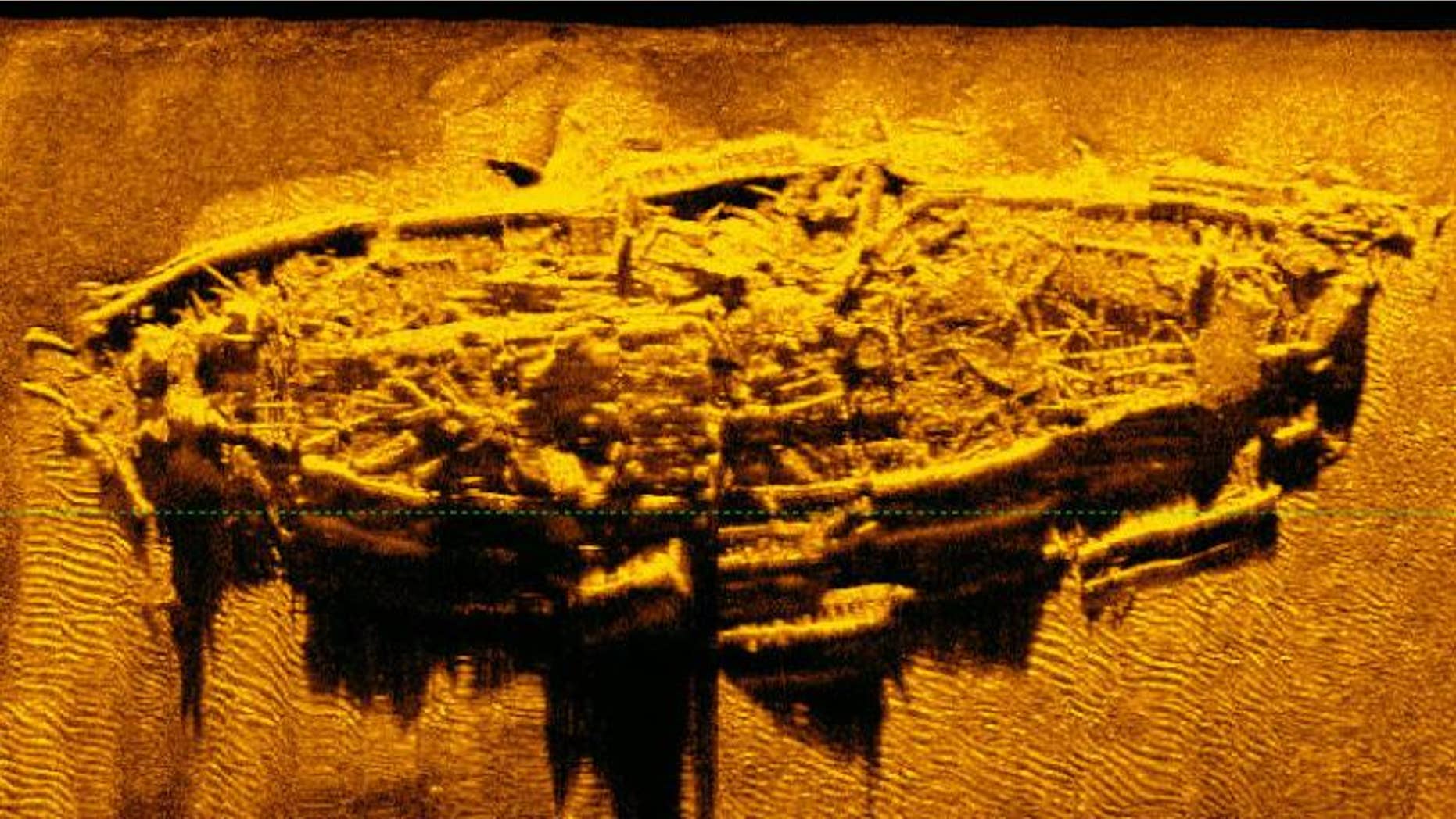 A large iron-hulled Civil War-era steamer has been discovered in the Atlantic Ocean off the coast of North Carolina.
Experts believe the vessel may be one of three Confederate blockade-runners used against Union naval vessels blocking the port of Wilmington during the Civil War.
Related: Does this photo of Ulysses S. Grant look strange to you?
The well-preserved wreck, which is near Oak Island, was discovered on Feb.27 by researchers and archaeologists from the Underwater Archaeology Branch of the North Carolina Office of State Archaeology and the Institute of International Maritime Research. The team was conducting sonar operations in the area when researchers on the vessel Atlantic Surveyor recorded the shipwreck's hull, according to a statement released by the North Carolina Department of Natural and Cultural Resources.
"A new runner is a really big deal," said Billy Ray Morris, Deputy State Archaeologist-Underwater and Director of the Underwater Archaeology Branch, in the statement. "The state of preservation on this wreck is among the best we've ever had."
Related: Man says photo at center of Civil War mystery is a 30-year-old hoax he did as a teen
Fox 8 reports that blockade-runners were the epitome of maritime stealth technology during the Civil War.
The wreck is located 27 miles downstream from Wilmington near Fort Caswell at the mouth of the Cape Fear River, and is the first Civil War-era vessel discovered in the area in decades, according to the North Carolina Department of Natural and Cultural Resources.
Related: The 'Ghost Fleet of Mallows Bay' in pictures
Researchers are working to identify the vessel. Three blockade runners - the Agnes E. Fry, Spunkie and Georgianna McCaw - are known to have been lost in the area.