Citizen scientists name planet in global contest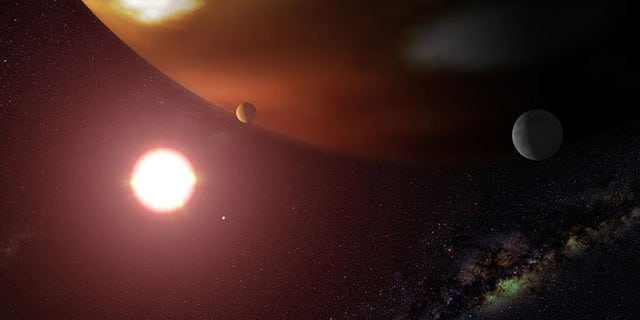 He's a planet named Thestias, he resides in a galaxy far, far FAR away, and citizen scientist astronomers can add naming him to their bragging rights.
Thestias is the grandfather of Pollux in Greek mythology. The name was proposed by Perth, Australia-based theSkyNet, a citizen astronomy group, which has over 200,000 members across the globe.
Related: Liftoff! New Space Station crew launch includes a first for the UK
The team will also have the chance to name a planet within the solar system's asteroid belt sometime in 2016.
The planet, which is more than twice the size of Jupiter, was discovered in 2006 by astronomers in the U.S. It one of 19 exoplanet systems spanning the galaxy, according to the International Center for Radio Astronomy Research. It orbits around Pollux, a bright star in the constellation Gemini, which is near Orion.
Related: Astronauts needed to help get to Mars, 4 kinds of spacecraft at their disposal
The International Astronomical Union (IAU), which oversees the naming of celestial bodies, called on astronomy groups to propose names for the exoworlds and vote on the winners as part of a contest called "NameExoWorlds."
Proposals and votes came from organizations all over the world and voting closed on Oct. 31. The IAU wrote that it received entries from 45 countries around the world and 573,242 votes contributed to the naming of the exoworlds.