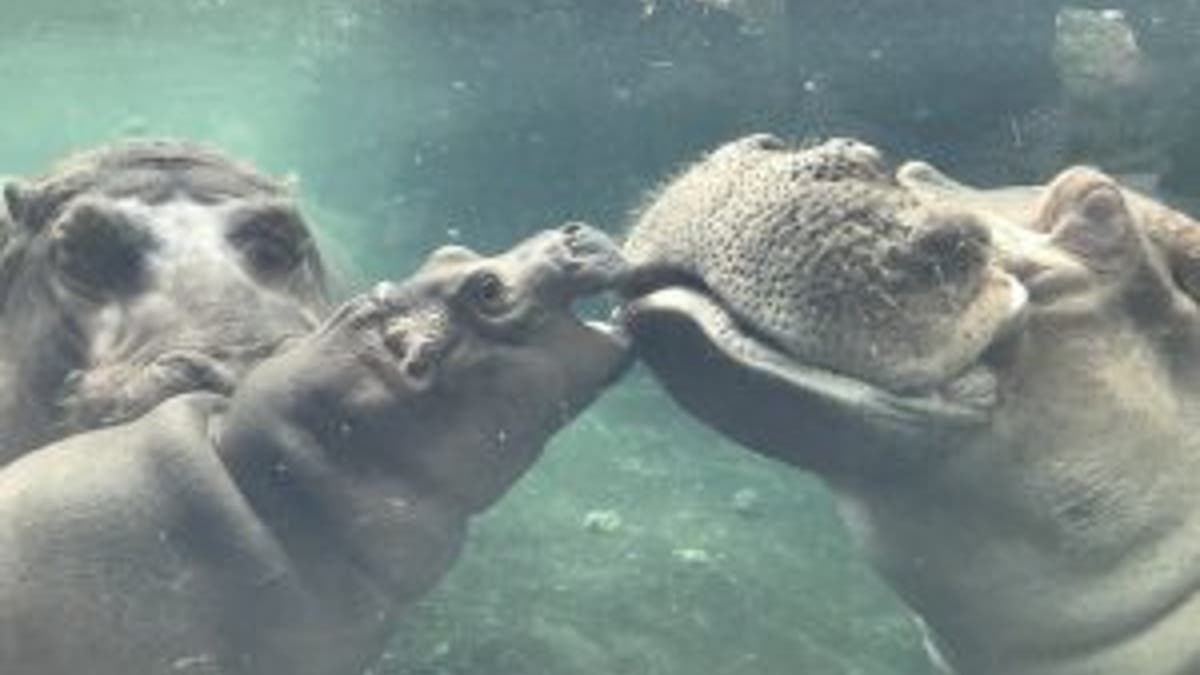 The father of the famous baby hippo Fiona died Tuesday at the age of 36, the Cincinnati Zoo announced.
Henry was struggling with health issues for months and had lost "hundreds of pounds," according to the zoo.
After taking an "obvious downward turn" in the past few days, the zoo said Henry was weak and unsteady and staffers made the decision to euthanize the hippo after concluding his "quality of life would not improve."
Henry's death came after his daughter Fiona became a social media starlet when she was born six weeks early but managed to survive and thrive.
FISHERMAN CATCHES FISH THAT GREW AROUND A DRINK WRAPPER
"After watching Fiona fight, defy the odds and literally make history, it feels especially unfair and defeating to have to accept this outcome for Henry," Wendy Rice, Africa Head Keeper, said in a news release. "While our time with him has been short in quantity, no one can deny that his quality of life before becoming ill was exceptional."
Henry had mated with Bibi, the zoo's 18-year-old female hippo, and followed her everywhere. The two were put together when the zoo's Hippo Cove exhibit opened in July 2016, and Fiona was born shortly after.
FLORIDA MAN SCARES BLACK BEAR OUT OF HIS GARAGE
The zoo said Tuesday the average life expectancy for a Nile hippopotamus such as Henry is 35 years.
Officials plan a full necropsy to help veterinarians at the zoo understand what caused his death.