China to Build Space Station by 2020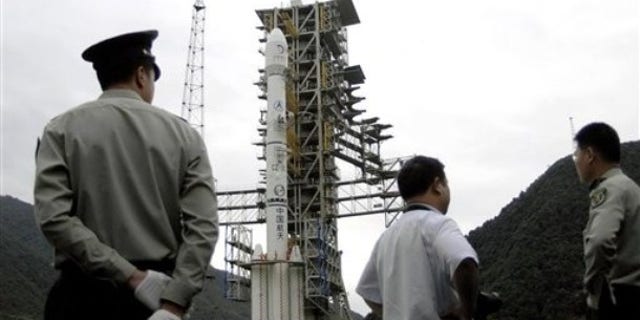 NEWYou can now listen to Fox News articles!
Chinese authorities unveiled plans to build a space station and develop a cargo spaceship as part of its manned space program, the China Daily reported Tuesday.
The China Manned Space Engineering Office said it also wanted the public to suggest names for the 60-ton space station, due to be completed around 2020.
According to documents provided by the office, the space station would be composed of a core module and two others where experiments will be conducted. A cargo spaceship to transport supplies would also be developed.
"The 60-ton space station is rather small compared to the International Space Station (419 tons), and Russia's Mir Space Station (137 tons) which served between 1996 and 2001," Pang Zhihao, a researcher and deputy editor-in-chief of the monthly magazine, Space International, told the China Daily.
"But it is the world's third multi-module space station, which usually demands much more complicated technology than a single-module space lab," he said.
Pang said it was the first time the office had confirmed plans to build a cargo spaceship, which is vital for long-term space missions.
Director of the Office, Wang Wenbao, called for submissions from the public on a name for the new spacecraft that carried a "resounding and encouraging" name, the China Daily said.
"We now feel that the public should be involved in the names and symbols as this major project will enhance national prestige, and strengthen the national sense of cohesion and pride," Wang said.
China is now in the second phase of its manned space program, with two spacecraft to be launched later this year.