Charity to bring clean water to Nepal earthquake victims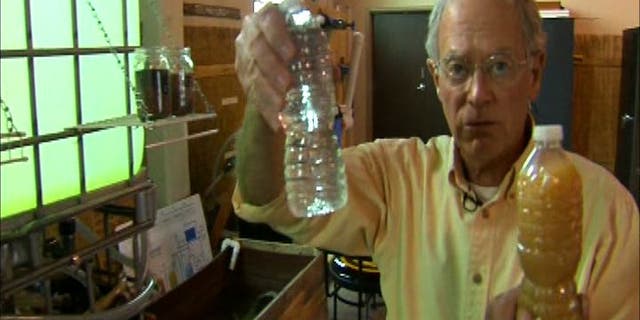 Just days after a magnitude-7.8 quake devastated much of Nepal, a Christian nonprofit group is gearing up to provide a simple, but lifesaving, commodity — clean water.
"Water is the most urgent need after a disaster," said George Greene, co-founder and CEO of North Charleston, S.C.-based Water Missions International.
Greene's organization is sending three staff members and 30 water purification systems.
"Altogether, those 30 systems should be able to provide safe water for up to a quarter of a million people," said Tim Darms, a Water Missions International project engineer, who planned to leave for Nepal early Wednesday.
"The infrastructure is gone, as well as drinking water," Darms said. "So, conditions are just going to be very ripe for widespread disease outbreak. And based on the technology that we have and our ability to respond and experience, we stand in a unique place between the population and that spread of the disease."
The purification systems are miniature versions of your local water treatment plant. They can filter particles out of cloudy, brown water and turn it crystal clear. Then, trace amounts of chemicals are added to kill any bacteria that remain.
"There are many ways to disinfect the water," Greene said. "Chlorine is one of them. It's the one we use because it also helps to keep the water clean once it leaves and goes into the people's houses."
"We can take basically any type of fresh water and treat it to primary drinking water standards in the U.S.," Darms said. "To demonstrate the effectiveness, I'll be the first person to drink the water (from) each system we install."
After the initial disaster response, Water Missions International plans to work with Nepalese communities to ensure that they can power, maintain and repair their purification systems on a sustainable, long-term basis. Staff members say clean water is fundamental for any type of development work.
"Because it hinders education, it hinders economic growth, when children have to spend hours collecting water or children have to stay home being sick," Darms said.