Cecil the lion 'suffered incredible cruelty' for up to 12 hours before dying, researcher claims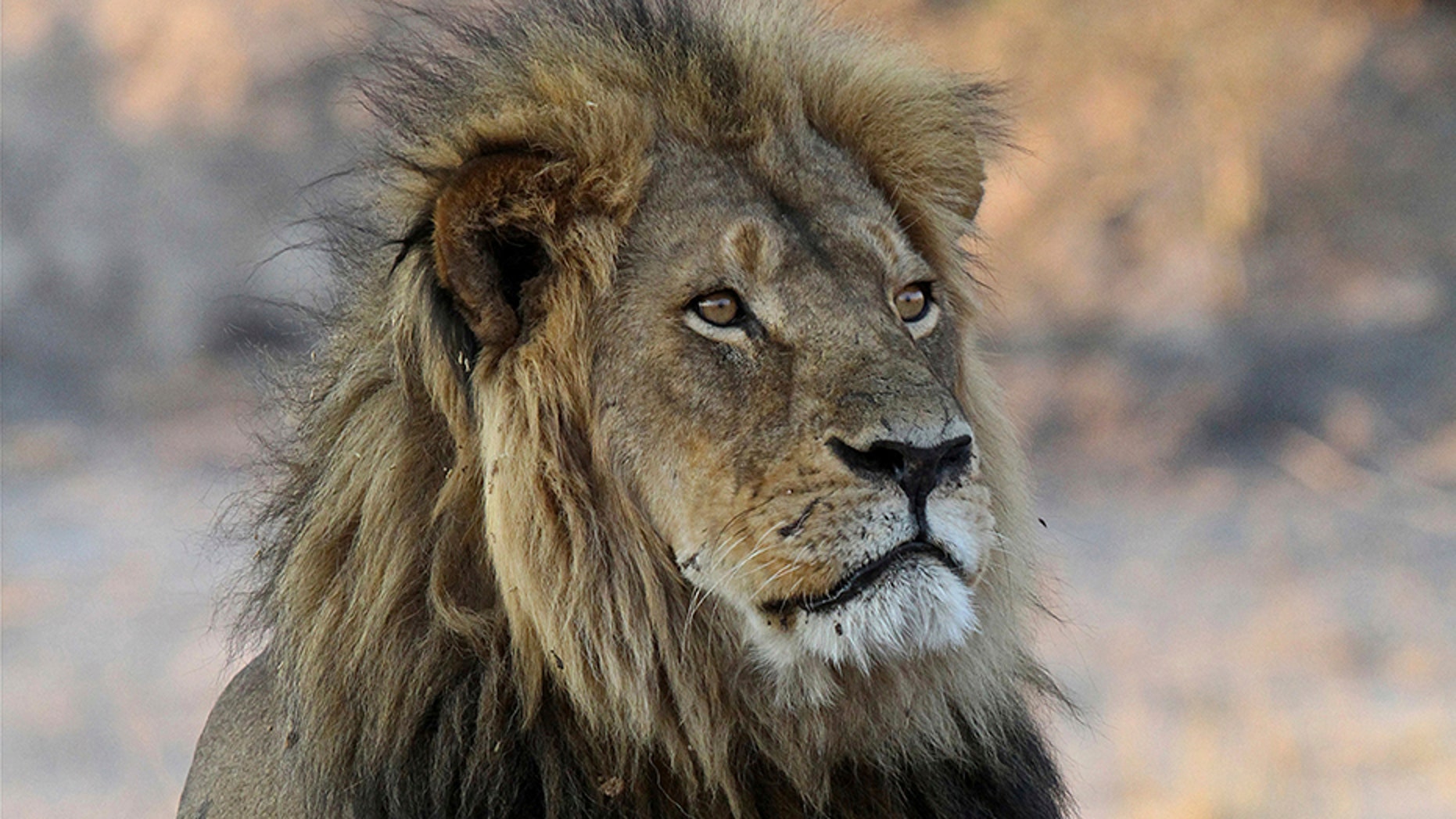 Cecil the lion, who was killed with a bow and arrow in Zimbabwe in 2015 by an American dentist and trophy hunter, was clinging to life for 10 to 12 hours before dying, a researcher who studied the animal claims in a new book.
According to an excerpt printed Saturday in National Geographic, Oxford University biologist Dr. Andrew Loveridge spent years tracking the lion and recounted details he uncovered about the animal's death, which sparked widespread outrage.
The book, "Lion Hearted: The Life and Death of Cecil and the Future of Africa's Iconic Cats," will reportedly be published in April.
In the July 2015 hunt, Walter Palmer of Minnesota was joined by local professional hunter Theo Bronkhorst who, with the help of tracker Cornelius Ncube, positioned elephant remains that would be used to coax Cecil out of Hwange National Park, Loveridge said.
MINNESOTA DENTIST WHO KILLED CECIL THE LION BROKE NO RULES, ZIMBABWE SAYS
At some time between nine and 11 p.m. was likely when the animal was shot, according to data the researcher said he retrieved from Cecil's tracking collar.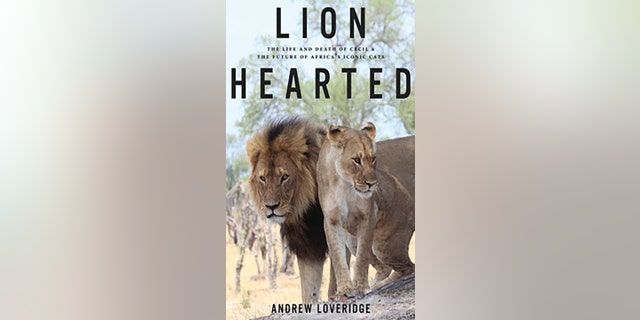 Around 9 a.m. the following day, as Cecil was still reportedly suffering from his wounds, "Bronkhorst advised Palmer to 'finish the lion off'" with an additional bow and arrow shot, Loveridge said, citing a recount from Ncube.
Loveridge said that "the injured lion most likely was killed 10 to 12 hours after being wounded."
The researcher debunked a theory he said was previously reported claiming the lion suffered for 40 hours, arguing that it was unlikely Cecil could have survived that long. "However, he most definitely did not die instantly and almost certainly suffered considerably," he said.
"Cecil suffered incredible cruelty for at least 10 hours, severely wounded and slowly dying. Cornelius recalled hearing the animal 'struggling to breathe,'" Loveridge said. "Clearly, although the wound was severe, the arrow had missed the vital organs or arteries that would have caused rapid blood loss and a relatively quick death."
US DENTIST IN LION HUNT THAT PROMPTED OUTRAGE SAYS HE ACTED LEGALLY, WILL RETURN TO WORK
Loveridge mused that maybe Palmer was "hoping to submit this obviously large trophy to a hunting record book as a bow-hunted specimen," which would prevent him from using a gun to finish killing the animal, he said.
"If this was the case, Cecil the lion died slowly and painfully to allow a hunter the ultimate vanity of claiming he had killed a huge lion with a bow and arrow," Loveridge said.
Palmer, who was the target of significant backlash following the condemned hunt, previously told The Associated Press and the Minneapolis Star Tribune that he believed he acted legally and was stunned to find out that his hunting party had killed one of Zimbabwe's treasured animals.
"If I had known this lion had a name and was important to the country or a study obviously I wouldn't have taken it," he told the outlets. "Nobody in our hunting party knew before or after the name of this lion."
The Associated Press contributed to this report.