California's giant sequoias could disappear if drought continues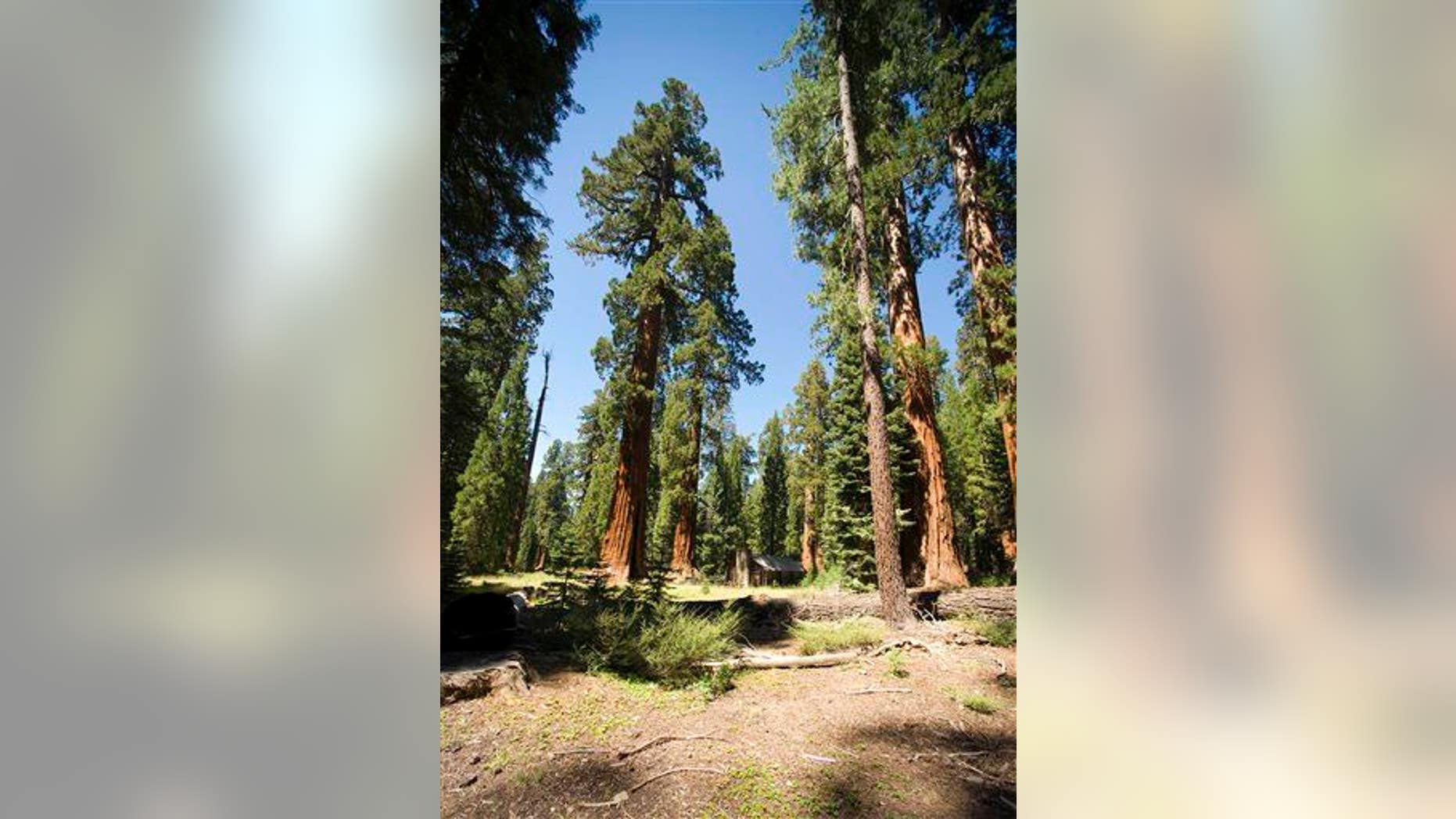 Scientists are working hard to prevent a "what-if" scenario that could be caused by California's epic three-year drought—the disappearance of the state's ancient giant sequoias. "A world where a child can't stare up in wonder at a giant cathedral-like crown is a very real possibility," says one environmentalist.
The threat isn't pressing: It could take a century for the sequoias to disappear and scientists say the trees, some of which are 3,000 years old, are pretty hardy, the New York Times reports.
But that may not help forests weakened by pollution and selective breeding and unable to withstand dry, warm weather for decades. Sequoia seedlings and saplings are also vulnerable to fire and need snow melt, which is disappearing, to build root systems.
Other trees are also in danger, like the coastal redwoods, which drink 40% of their water through fog—and fog levels are decreasing. Preservation efforts have already begun.
The sequoias might be irrigated in the future, or protected from fire by a fuel break, says a United States Geological Survey ecologist. And lumber producer Sierra Pacific Industries has helped plant old-growth sequoia seeds in 16 locations to "conserve the genetic diversity of the native groves," says the program's coordinator.
About 130,000 trees have grown as tall as four feet so far; they want to plant 1.4 million. California's drought is affecting its entire ecosystem, adds Scientific American: River tributaries are drying up, native fish are endangered, bird populations are down, and drier mountains appear to be luring bears to populated areas.
And it's not expected to get better—El Niño may be underwhelming this year, meaning the drought could stick around until 2015. (Scientists recently cloned a sequoia thought to be "unclonable.")
More From Newser