Drought-stricken California farmers say environmental regulations barring them from irrigating their parched lands are making them the endangered species.
With the drought entering its fourth year, anger is building in central California at state and federal agencies, who critics say are putting wildlife ahead of jobs, families and the food supply. Blocked by environmentalists from pumping water from rivers onto their arid lands, farmers blame both regulations and the agencies and activists who go to court to enforce them.
"These are communities who rely almost solely upon agricultural production or agri-business activities," Gayle Holman, spokeswoman for the nation's largest agricultural water supplier, the Westlands Water District, told FoxNews.com. "If we continue down this path, we will most likely see our food production turn to foreign soil. We could lose the economic engine that agriculture brings to our nation."
"If we continue down this path, we will most likely see our food production turn to foreign soil."
The U.S. Fish and Wildlife Service and the California Department of Fish and Wildlife have placed heavy regulations on the water that pours down from the snow-capped Sierra Nevada mountains, swelling rivers and lakes on its way to the Pacific. Before the current, historic drought, there was enough water to keep farmland fertile and fish happy. But now, in the name of the Endangered Species Act, and on behalf of such native fish species as the tiny delta smelt, environmental groups' efforts to block the diversion of water for farm use has left ranches, orchards and farms dry – and unproductive.
Farm advocates say barring pumping of river water to farmland means billions of gallons of water are being withheld to protect the delta smelt, a tiny fish that once thrived in the upper Sacramento-San Joaquin Estuary. A University of California-Davis survey in April located just one of delta smelt, though captive breeding programs ensure against its extinction.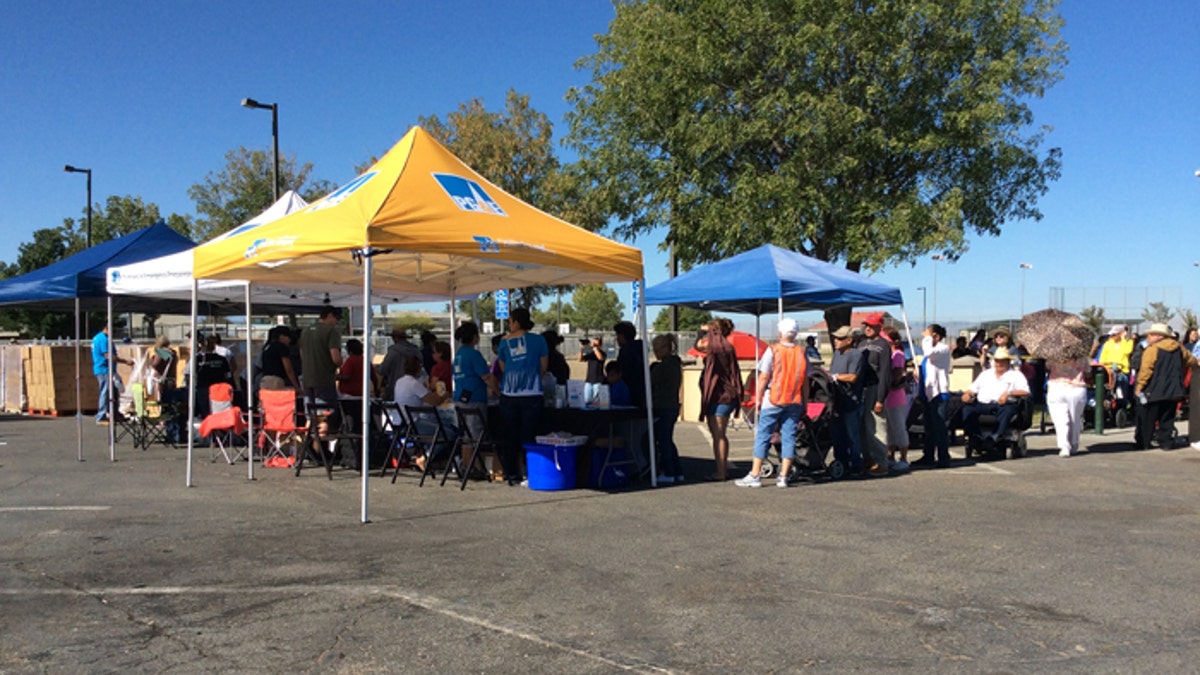 But the smelt aren't the only ones swimming in government protection, especially with warmer waters caused by the drought increasingly endangering habitat. Earlier this week, the U.S Fish and Wildlife Service announced new policies to aid bull trout, including scaling back temporary dams that stop upstream swimming to spawn. Those actions arose from a legal settlement reached with several conservation groups who alleged that the federal service violated the law by failing to carry through a policy to save the imperiled trout.
After California's salmon population was decimated last year by the mistaken release of too-warm water into the Sacramento River from the Shasta Dam. Federal officials reacted by drastically scaling back the flow to hundreds of Central Valley farmers downstream who planted crops assuming they would be able to pump what they needed.
Officials have even turned to draining a major source of Sacramento drinking water – the Folsom reservoir – to unprecedented lows, in a quest to stop salt water from infringing on the Delta downstream.
And for decades, California's Trinity Lake – the state's third-largest reservoir with a capacity of 80 billion gallons – has fed the Sacramento River and numerous canals to benefit farms. But with a warm waters fostering a noxious pathogen which devastated salmon and other fish populations in Sacramento tributaries, the federal government last year began diverting tens of billions of gallons into the system – this time to cool the water and protect the fish.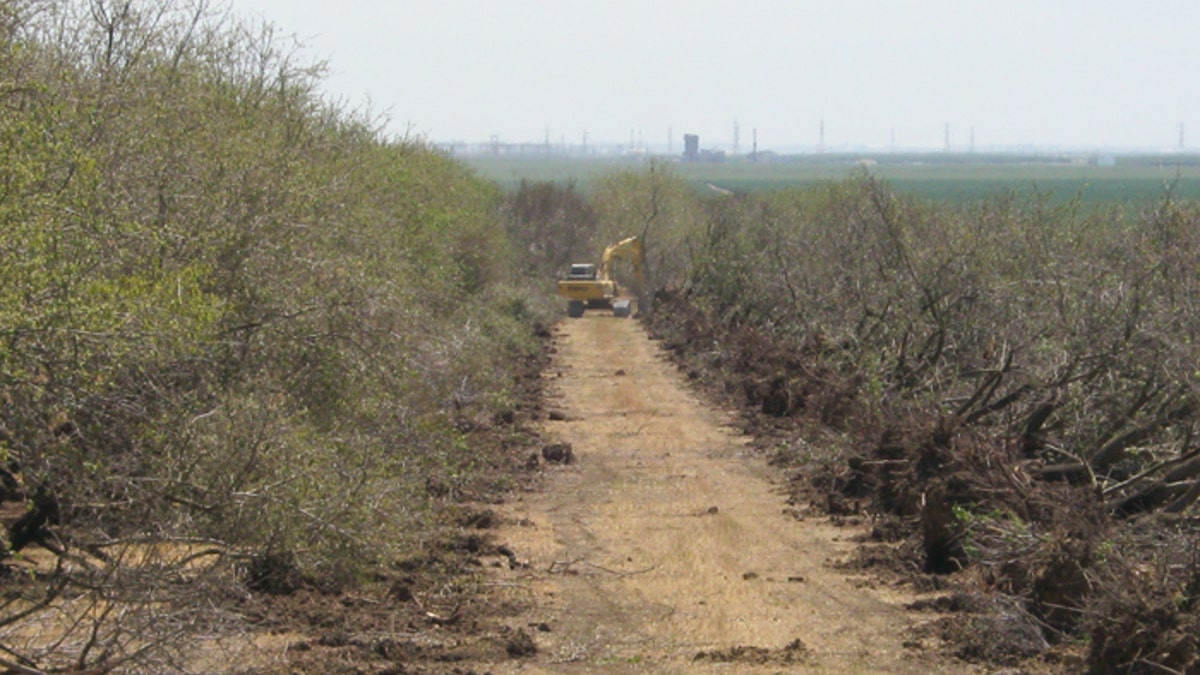 In all, some 18 species of native fish, including longfin smelt, Sacramento split tail and perch, river lamprey and green sturgeon, have environmentalists fighting on their behalf. But with farmers reeling from the drought, the emphasis on regulation is delivering a devastating follow-up punch.
"The ESA, while well-intentioned, is over 40 years old [but] is still applied with a 1970's mindset," said Robert Shibatani, Managing Partner and Principal Hydrologist at Sacramento-based The Shibatani Group International. "While the population, pressures, demands and needs of society have continually changed, the ESA has stayed the same."
Since the Endangered Species Act (ESA) was passed in 1973, more than 1,300 plants and animals have earned a "threatened" or "endangered" classification. With government and private environmentalists enforcing their protection through regulation or the courts, landowners and farmers contend their jobs and livelihoods are the real casualties.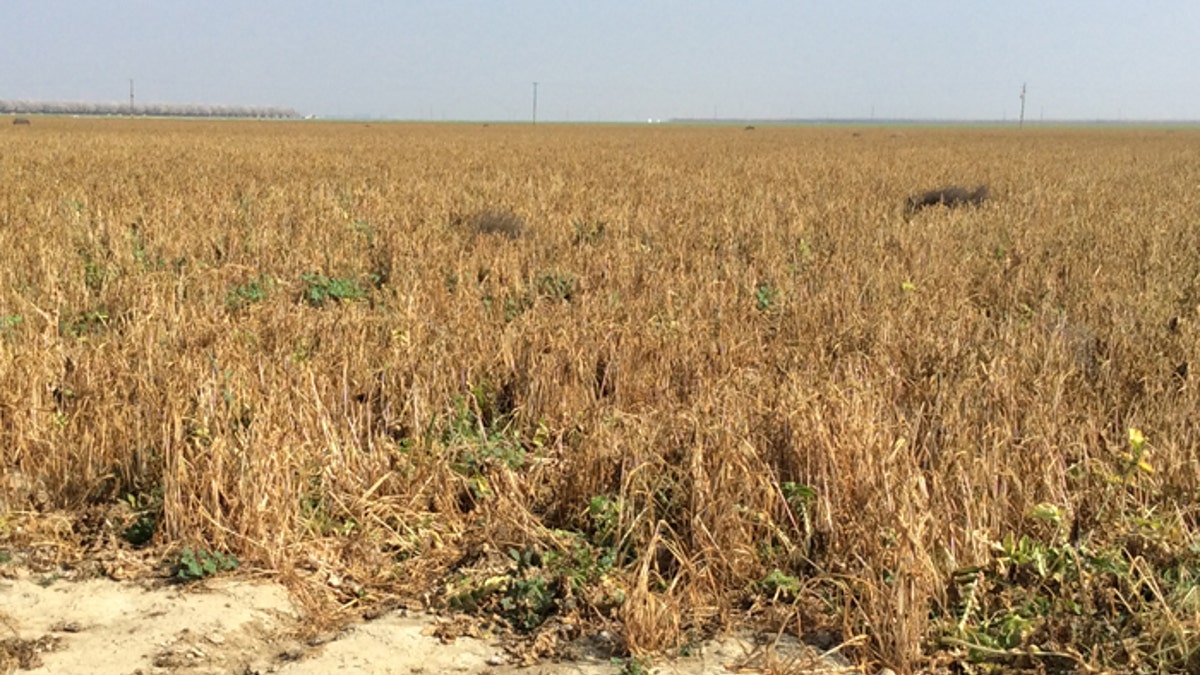 Some elected officials are aiming to modernize water legislation in California and surrounding western states. In late June, Rep. David Valadao, with the support of the whole California Republican delegation as well as the House's Western Caucus and House Natural Resources Committee chairmen, introduced the Western Water and American Food Security Act of 2015. The bill would allow more water to be made available to farmers, families and townships as opposed to being flushed into to fish habitats, as well as requiring federal agencies to back up their decisions with hard evidence.
The U.S Environmental Protection Agency and Fish and Wildlife Service declined to comment. A spokesman for the California Department of Fish and Wildlife, Jordan Traverso, told FoxNews.com that managing the state's diverse fish, wildlife and plant resources and their habitats is crucial and that it isn't about who needs water "the most."
"We need to acknowledge that we all need water," Traverrso said. "It cannot be a matter of 'fish or farms' but needs to be about 'fish and farms.'"