Buzz Aldrin in 'good spirits' in New Zealand hospital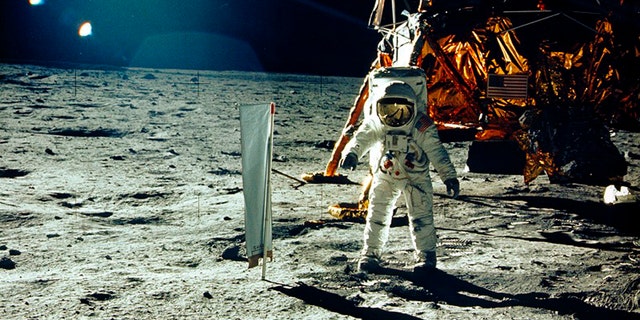 NEWYou can now listen to Fox News articles!
Trailblazing astronaut Buzz Aldrin is being treated for fluid in his lungs at a hospital in Christchurch, New Zealand following his evacuation from the South Pole, according to a statement published on his website.
Aldrin, who made history with Neil Armstrong in 1969 when they became the first men to walk on the moon, was evacuated from the Amundsen-Scott South Pole Station to another Antarctic station by the National Science Foundation on Thursday, local time, and then on to New Zealand.
"The evacuation flight for Buzz Aldrin has successfully landed at Christchurch, New Zealand and he has been transferred to hospital for examination," a statement on BuzzAldrin.com reads. "He is currently has [sic] fluid in his lungs but is responding well to antibiotics and being kept in overnight for observation."
"His condition is stable and his manager, who is currently with him, described him being in good spirits," the statement added. They also thanked the National Science Foundation for organizing the flights.
Aldrin, now 86, was part of an Antarctica sightseeing tour, along with son Andrew. The elder Aldrin was clearly excited about his adventure to the bottom of the world: "South Pole here I come!" he said via Twitter on Nov. 28.
The National Science Foundation helped provide the air lift via a ski-equipped LC-130 cargo plane from the Amundsen-Scott South Pole Station to McMurdo, and then on to New Zealand on another plane.

The Associated Press contributed to this report.