Bed bugs in Ohio reach 'epidemic' levels, exterminators say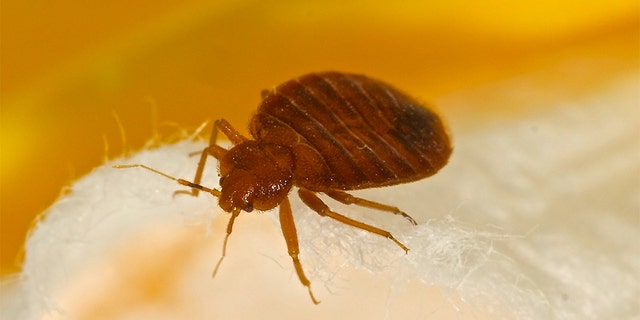 If you live in Ohio and you're currently struggling with a bed bug issue, you're not alone.
Exterminators say the state is experiencing an "epidemic" of the parasite, especially in northeastern cities.
Dale Pluck, an exterminator and owner of Dale's Pest Control, told Cleveland 19 News he's noticed a rise in cases involving the blood-suckers in Lorain, Sandusky and West Cleveland.
99 MILLION-YEAR-OLD BEETLE FOUND TRAPPED IN AMBER
"They're everywhere," he said. "Stores have them. Doctors offices have them. You can almost pick them up anywhere."
Wayne Minor, who works for Dale's Pest Control as an exterminator, told the news station bed bugs are also a problem in schools.
"A lot of kids [are] bringing home bed bugs in their backpacks," he said.
Columbus, the Cleveland-Akron-Canton metro area and Dayton are some of the worst cities for bed bugs, according to pest control company Orkin in its 2018 "Top 50 Bed Bug Cities" list.
Bed bugs can sometimes be confused with carpet beetles and other insects, according to the U.S. Environmental Protection Agency.
To identify a bed bug infestation — even a minor one — homeowners should look for "reddish" stains on mattresses and sheets, tiny dark spots that are likely excrement and the "pale yellow skins" that smaller bed bugs shed when they grow, the agency says.
85-MILLION-YEAR OLD SEA MONSTER FOUND IN KANSAS
Bed bugs can also hide in chairs, couches and under loose wallpaper, experts say.
These insects feed on humans, often resulting in red bites that itch. The bites often are "flat, red welts in zigzag lines or small clusters," according to Terminix. Bed bugs don't spread diseases to humans, but they can cause allergic reactions, according to the Center for Disease Control and Prevention.