Bear dies after plummeting from helicopter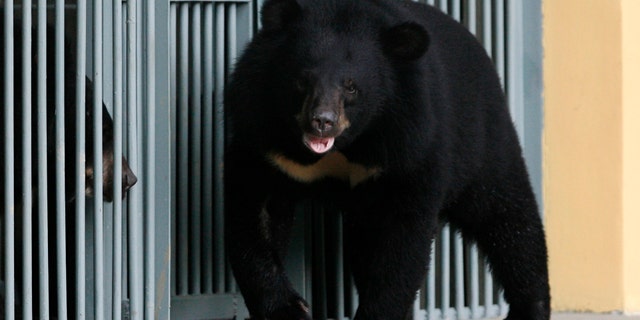 Officials are investigating after a bear fell to its death from a helicopter high over the jungles of Thailand last month, the Independent reports. While there's some agreement on the circumstances of the Asian black bear's untimely death, it's unclear exactly how the bear came to find itself on the helicopter in the first place.
According to the Bangkok Post, the bear was found hanging around a village near Khao Yai National Park last month. But the Phuket Gazette reports the bear was injured when officials found it last November.
And Khaosod reports the bear had spent the last decade being rehabilitated after it was found being kept as an illegal pet. Regardless, the bear found itself being transported by wildlife officials deep into Khao Yai.
There are reports of the bear, which had been sedated, waking up in the middle of the trip and—finding itself dangling in a net attached to the helicopter—starting to panic.
But an official denies the bear ever woke up. The helicopter encountered bad weather and quickly lost altitude; that's when the bear fell from the net.
It appears there may have been a problem with the net itself. The secretary of the Khao Yai Foundation wants officials to face legal action, arguing the bear should have been driven closer to where it was found and not flown deep into the jungle away from its pack.
Officials say they wanted to get the bear farther away from nearby villagers and haven't had a problem with helicopters in the past. (This country is horrified by the beating death of a beloved hippo.)
This article originally appeared on Newser: Bear Falls to Death From Helicopter