At the ocean's deepest point, you might expect silence--but not so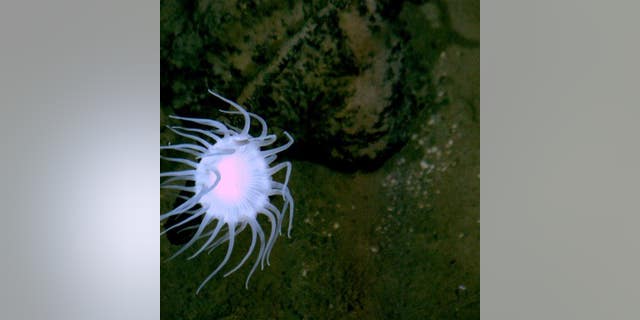 "You would think that the deepest part of the ocean would be one of the quietest places on Earth," says NOAA research oceanographer Robert Dziak, but it's not so.
NOAA, with the help of partner scientists, recently listened in on the deepest point of the ocean and found what a press release calls a "cacophony of sounds." Some of those sounds were natural (the moans of baleen whales, a typhoon that passed overhead, earthquakes, and, per the Coast Guard, underwater volcanoes) while others were created by humans (ship propellers and, per LiveScience, submarines and "underwater construction projects").
The agency wanted to determine how noisy it is down there in order to establish a baseline, so that, as human-created noise continues to increase, future scientists can see if the noise level at the bottom of the ocean is also increasing—and, if so, what effect that increase might be having on marine animals that use sound to communicate, find their way around, and find food.
In order to monitor the ambient noise at the bottom of the ocean (which you can listen to here), a ceramic hydrophone encased in titanium was dropped to the ocean floor—in the Challenger Deep, an underground trough in the Mariana Trench near Micronesia that is "deep enough to hold Mount Everest" at more than 7 miles—where it recorded for 23 days in July.
Scientists know human-created noise has been growing for decades now. Even so, the press release says they were "surprised by how much they heard," and Dziak tells the Seattle Times, "This should be one of the quietest places in the world, but it was a lot noisier than we expected." As it turns out, he tells the Christian Science Monitor now, "Sound doesn't get as weak as you think it does even that far from the source." "I was surprised by just how cleanly we can record whales, ships, and all sorts of activity taking place at the surface," he adds to Gizmodo.
(The mystery of a puzzling ocean buzz may have finally been solved.)
This article originally appeared on Newser: At Ocean's Deepest Point, You Might Expect Silence. Not So
More From Newser