Archaeologists uncover piece of America's slavery history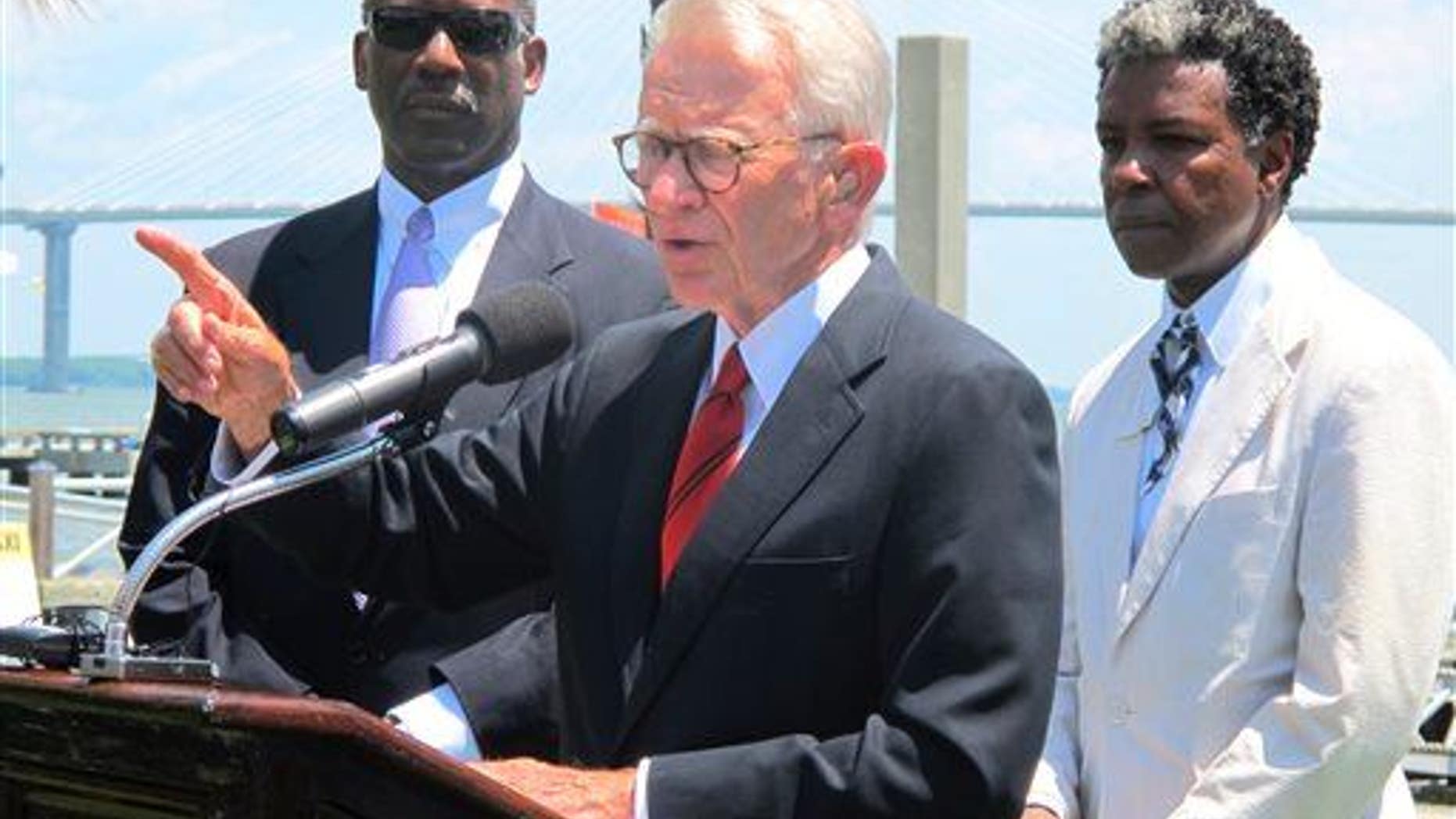 Over the course of just a few decades at the turn of the 19th century, some 100,000 slaves arrived in the US at Gadsden's Wharf, in Charleston, South Carolina.
With a new African American Museum set to begin construction at the site in 2016, researchers decided to launch a dig. Now, they've discovered what's left of that wharf, Reuters reports.
After digging three trenches, the archaeologists found pieces of pine timbers likely used in the wharf's building, the Post and Courier reports. They also discovered the bricks of a warehouse where slaves were once held before they were sold.
"We believe these are actual elements of Gadsden's Wharf," says a museum manager. "It's huge for a preliminary first dig." In the 1760s, slaves under the direction of Revolutionary War hero Christopher Gadsden built the wharf; at the time, it was the biggest in the US, and 40% of all the African slaves brought to North America are thought to have been brought through the city.
"Gadsden's Wharf is an Ellis Island for African-Americans," says the director of a Smithsonian African American history museum also due in 2016. "It becomes one of the few places where African-Americans can really go to pay homage to those ancestors." Details of the Charleston museum were announced this summer.
(In other archaeological news, a medieval palace may be buried underground.)
This article originally appeared on Newser: Piece of America's Slavery History Uncovered
More From Newser