Archaeologists: Monks lied about King Arthur's burial to raise cash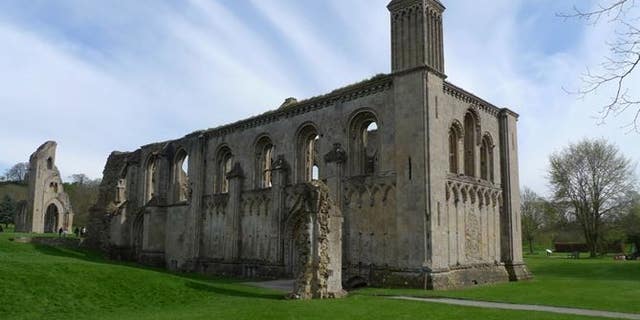 A team of 31 specialists led by an archaeologist at the University of Reading are shedding light on some supposed Dark Age legends in their four-year work at Glastonbury Abbey in the UK, reports the Guardian.
To wit: "Those feet, immortalized in William Blake's poem Jerusalem, never walked on the green and pleasant land of Glastonbury; the oldest church in England was not built there by Christ's disciples; Joseph of Arimathea's walking stick does not miraculously flower every Christmas after 2,000 years," the paper notes.
And that's not all. Even a famous link to King Arthur and his queen Guinevere is false—invented by the 12th-century monks who, after a destructive fire, needed to raise cash fast.
The latter fabrication, perhaps the monks' most ingenious, came in the wake of a fire in 1184 that destroyed many buildings and artifacts that would attract visitors and money, reports Discovery.
And so they claimed that King Arthur was buried in their midst. The archaeologists, however, found only a pit filled with rubble. "With the other legends there is a possibility of genuine belief or misunderstanding," says team leader Roberta Gilchrist. "But with Arthur and Guinevere I'm afraid there can be no question—the monks just made them up." The one finding that may not crush the spirits of those who love the myths linked to one of England's most important monasteries is that the scientists unearthed glassworks they've been able to date to as early as the 600s, making it the area's earliest major glassworking site.
And ceramic fragments dated even earlier suggest that wine was also imported at a very early date. (King Arthur may have been a Scot who lived in a swamp.)
This article originally appeared on Newser: Monks Lied About King Arthur's Burial to Raise Cash
More From Newser