Archaeologist thinks he has found the graves of Americans massacred in 1857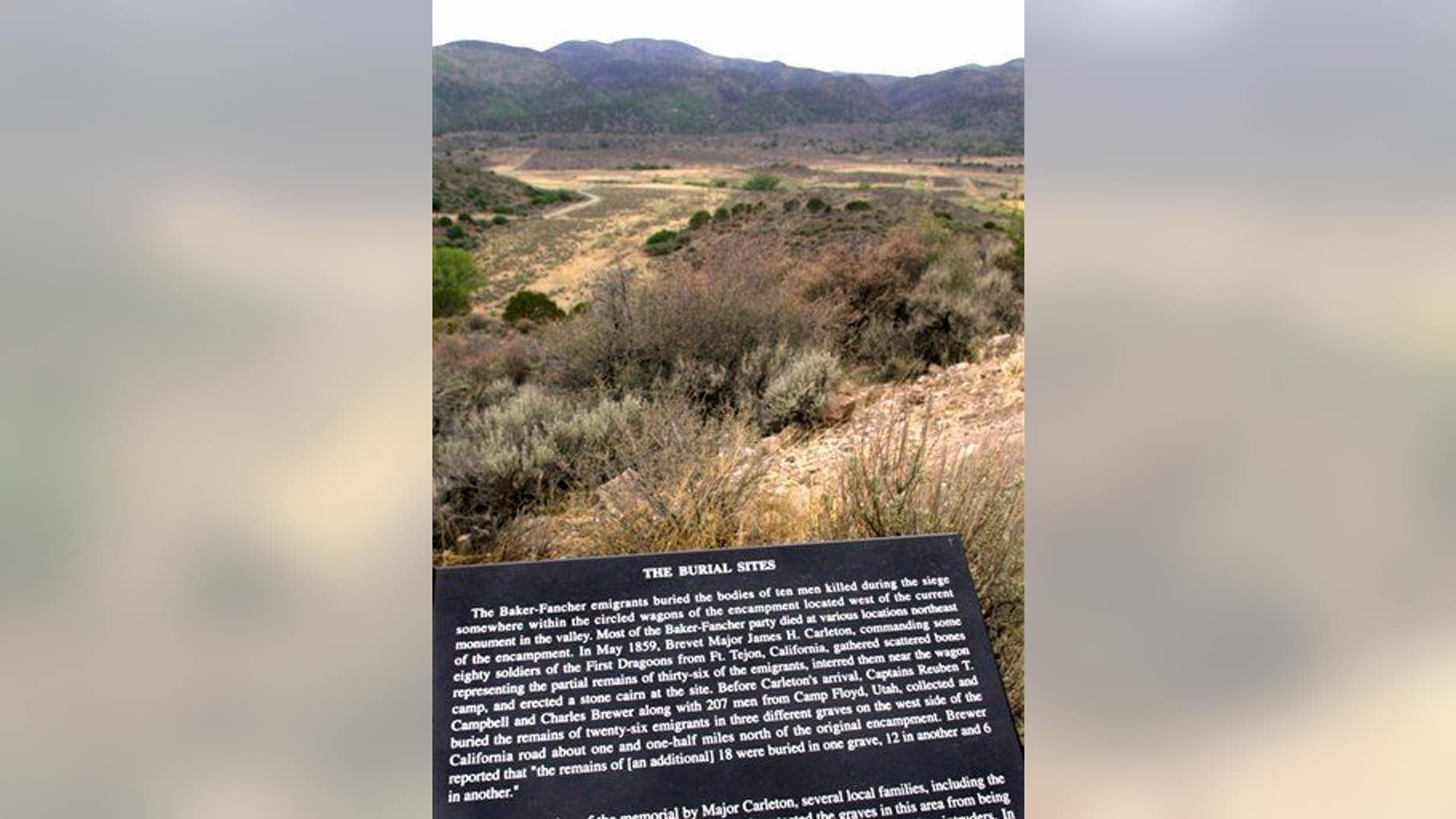 An archaeologist believes he has found the true resting place of the victims of the Mountain Meadows Massacre—more than 150 years after the killings. Everett Bassett revealed his findings to families of the victims on Sept. 12 in Arkansas, according to the Salt Lake Tribune.
"There's no way this could be the grave," Bassett initially said of the two large mounds of rock in southwest Utah. "But, on other hand, there was absolutely nothing else it could be." Bassett believes the remains of most of the 120 men, women, and children lie beneath the rock cairns, buried there by Army soldiers nearly two years after they were slaughtered.
The 1857 massacre was orchestrated by members of the Mormon Church against the Fancher-Baker wagon party as it traveled to California during a time when hostility against non-Mormons in Utah was high, according to an account by the University of Missouri.
The church, which didn't completely acknowledge its role in the tragedy until 2007, erected a monument in honor of the victims at a site 1,000 or more feet away from the newly discovered stone sepulchers.
Bassett studied 1859 Army records and determined that was not actually the burial site, he tells the Spectrum; he ultimately found the rock graves where the records describe them as being, in a ravine formed by the Old Spanish Trail.
He says the families of the victims deserve an explanation. "It makes us want to say to the Church, 'You either intentionally didn't tell us or you weren't as thorough as we thought you were capable of,'" he explains.
"You guys have bought all this property and built monuments that missed the mark. You made two mistakes." (Archaeologists are trying to find the lost site of the largest Native American massacre.)
This article originally appeared on Newser: Graves of Utah Massacre Victims Found, 150 Years Later
More From Newser