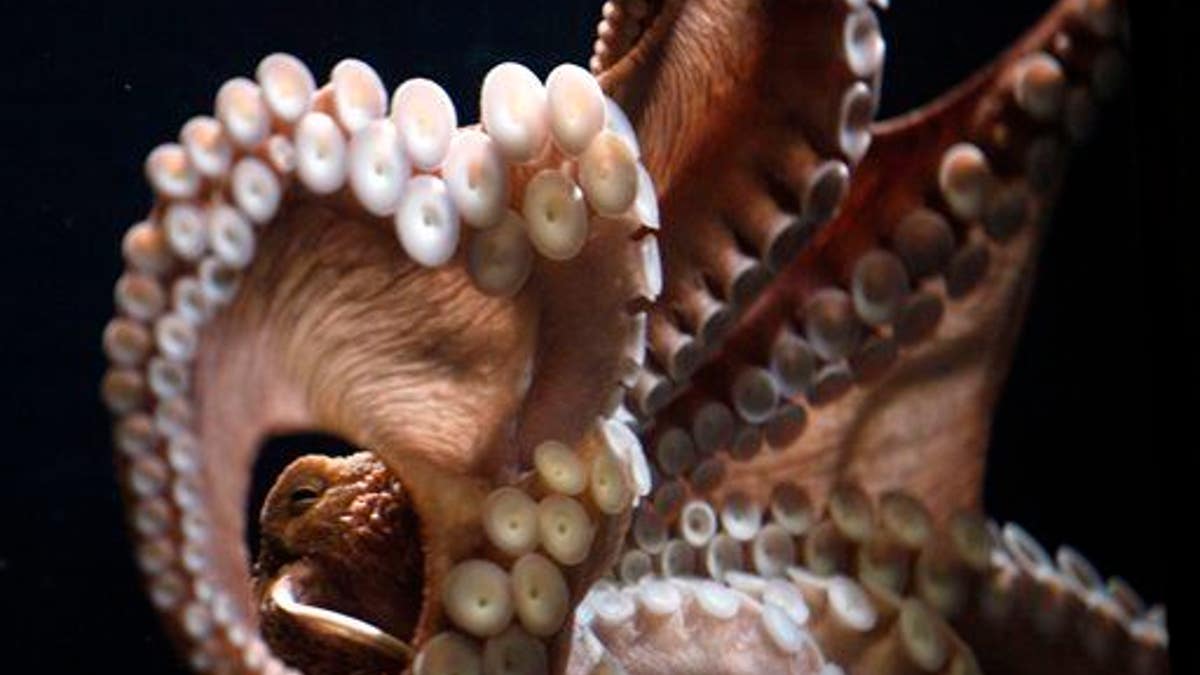 For visitors to the Seattle Aquarium, Valentine's Day just wasn't the same this year, after the annual giant Pacific octopus sex exhibition was canceled. But it's not because aquarium staff came to the conclusion that it's weird to invite a bunch of people to come watch octopi do it.
Rather, they pulled the plug on the event—a Feb. 14 mainstay for a decade—because they were concerned the male octopus would eat his mate, KOMO News reports.
Weighing in at 70 pounds, Kong was just too much octopus for his female counterparts, who weighed 30 to 40 pounds. "There's a chance he would see her as food," the aquarium's Tom Carpenter tells Crosscut.
It could be that Kong dodged a bullet: Octopi are "terminal breeders," meaning that both males and females of the species die shortly after mating. So instead, the aquarium let visitors watch Kong swim around with a diver on Valentine's Day, and later planned to return him to Puget Sound.
In any event, there's no telling what would have happened had the show been allowed to go on. "A blind date is a blind date," Carpenter says, "and you never know how it's going to go." Lovemaking itself can be dangerous for the males, too.
Researchers in Indonesia have observed a female octopus basically strangle her mate during coitus and drag him to her den to eat him. (On the other hand, this little octopus is a romantic.)
This article originally appeared on Newser: Fearing Cannibalism, Aquarium Cancels Octopus Sex Show
More From Newser