Another Russian Rocket Failure Causes Satellite Crash in Siberia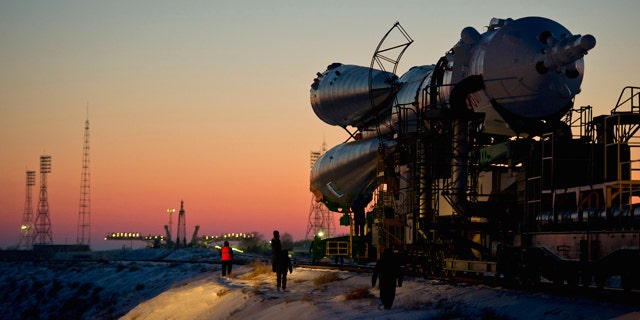 NEWYou can now listen to Fox News articles!
ARKHANGELSK, Russia – A Russian military communications satellite crashed in Siberia on Friday shortly after launch, the Interfax news agency reported.
The Meridian-series communication satellite was launched aboard a Soyuz-2 carrier rocket earlier Friday from the Plesetsk Cosmodrome based at Arkhangelsk in northern Russia, RIA Novosti reported.
"Early information suggests that the Soyuz-2 suffered a malfunction during the third stage and the satellite came down in Siberia," a source told the news agency. "The exact site is currently being established."
The satellite was designed to provide communication between ships, planes and coastal stations on the ground. It reportedly failed to reach orbit and crashed in Siberia.
The incident caps a difficult 12 months for Russia's space program. Three Glonass navigation system satellites launched in December last year veered off course and crashed into the Pacific Ocean, Reuters reported, costing Moscow around $160 million and setting back the program to develop a rival to the U.S. GPS.
A cargo craft bearing crucial supplies for the International Space Station broke up in the atmosphere in August, leading to fears that the space station would have to be temporarily abandoned.
In November, Russia lost contact with its unmanned Phobos-Grunt spacecraft shortly after it blasted off on a mission to bring back rock and soil samples from Mars. That craft is expected to crash to earth in early January.