Andean flamingos lay eggs for first time since 2003, charity says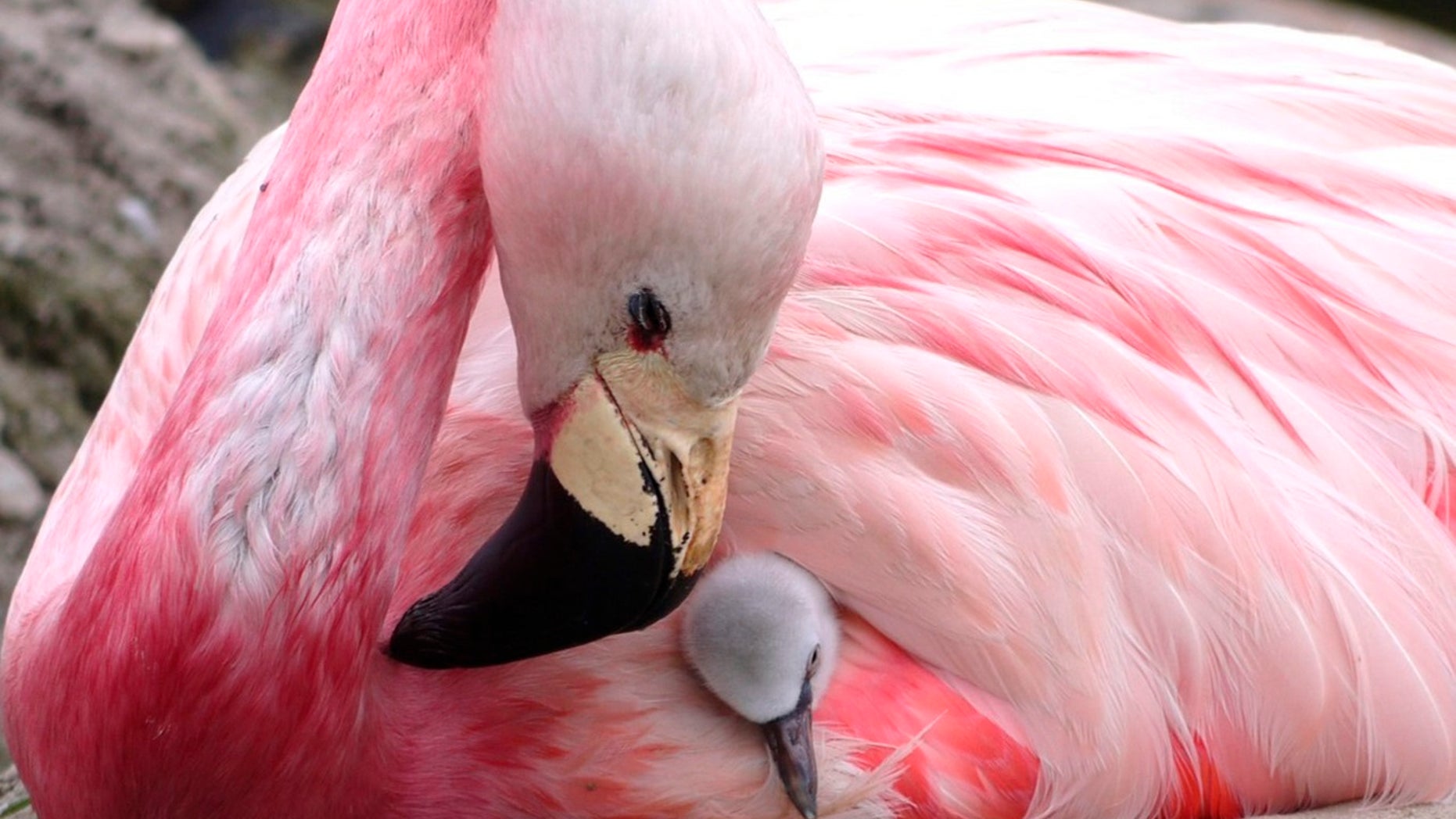 Several Andean flamingos at a reserve in Gloucestershire, England, have laid eggs for the first time in over a decade, a British conservation charity announced last week.
The Wildfowl & Wetlands Trust (WWT) shared the news about the birds from WWT Slimbridge in a Thursday press release.
"The rare flock of Andean flamingos at WWT Slimbridge have become foster parents to chicks from their near-relatives, Chilean flamingos, after the hot spell triggered them to lay their first eggs since 2003," it said.
Six Andean flamingos laid nine infertile eggs, the WWT added.
However, the birds will still be able to practice their parenting skills.
MASSACHUSETTS POLICE CAPTURE 'JAW-DROPPING' BOA CONSTRICTOR FROM UNDER CAR HOOD
"Unfortunately none of the eggs were viable, so with the Andeans in full parenting mode we gave them Chilean chicks to bring up as their own," Mark Roberts, aviculture manager at Slimbridge, said in a statement. "It's great motivation and enriching for the birds."
The WWT says it's been years since the birds reproduced.
ILLINOIS FAMILY 'DESTROYED' AFTER DOG MISTAKENLY EUTHANIZED: 'HOW DID THIS HAPPEN?'
"The flock last successfully bred in 1999 and, interestingly, one of the chicks that hatched back then is currently nesting," the trust notes.
The Cornell Lab of Ornithology offers details about the species' reproduction rates online, the Washington Post points out.
"Breeding rates are consistently low, and it is estimated that the species suffered a population decline between the '70s and '90s, present estimates are that only 38,000-39,000 individuals exist, making this the rarest species of flamingo," it says.
The Associated Press contributed to this report.