Ancient shark teeth unearthed in Maryland after heavy rainfall: They're 'jaws-dropping treasures'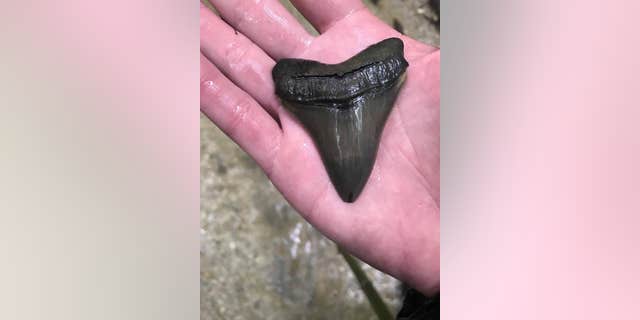 Heavy rainfall in Calvert County, Maryland over the weekend led to a toothy discovery, the state's department of natural resources announced Monday: prehistoric shark teeth.
The shark teeth were unearthed in a creek in Huntingtown, the department said, which called the teeth a "cool find" and "jaws-dropping treasures."
TEXAS CONSTRUCTION WORKERS DISCOVER REMAINS OF 95 AFRICAN-AMERICAN LABORERS FROM EARLY 20TH CENTURY
Huntingtown received roughly 8 inches of rain since Saturday, FOX5 reported.
"They're huge!" one Facebook user said of the find.
"Awesome," another wrote.
The discovery was particularly notable because ancient shark teeth are typically found elsewhere in Calvert County, such as in the Calvert Cliffs area, The Washington Post reported.
SHARK SHOCKER: 20-FOOT GREAT WHITE 'DEEP BLUE' CAUGHT ON CAMERA
The paper also noted the dark color of the teeth, as well as their location, suggests they were from prehistoric times.