Amelia Earhart letter from 1933 offers advice to an aspiring young aviator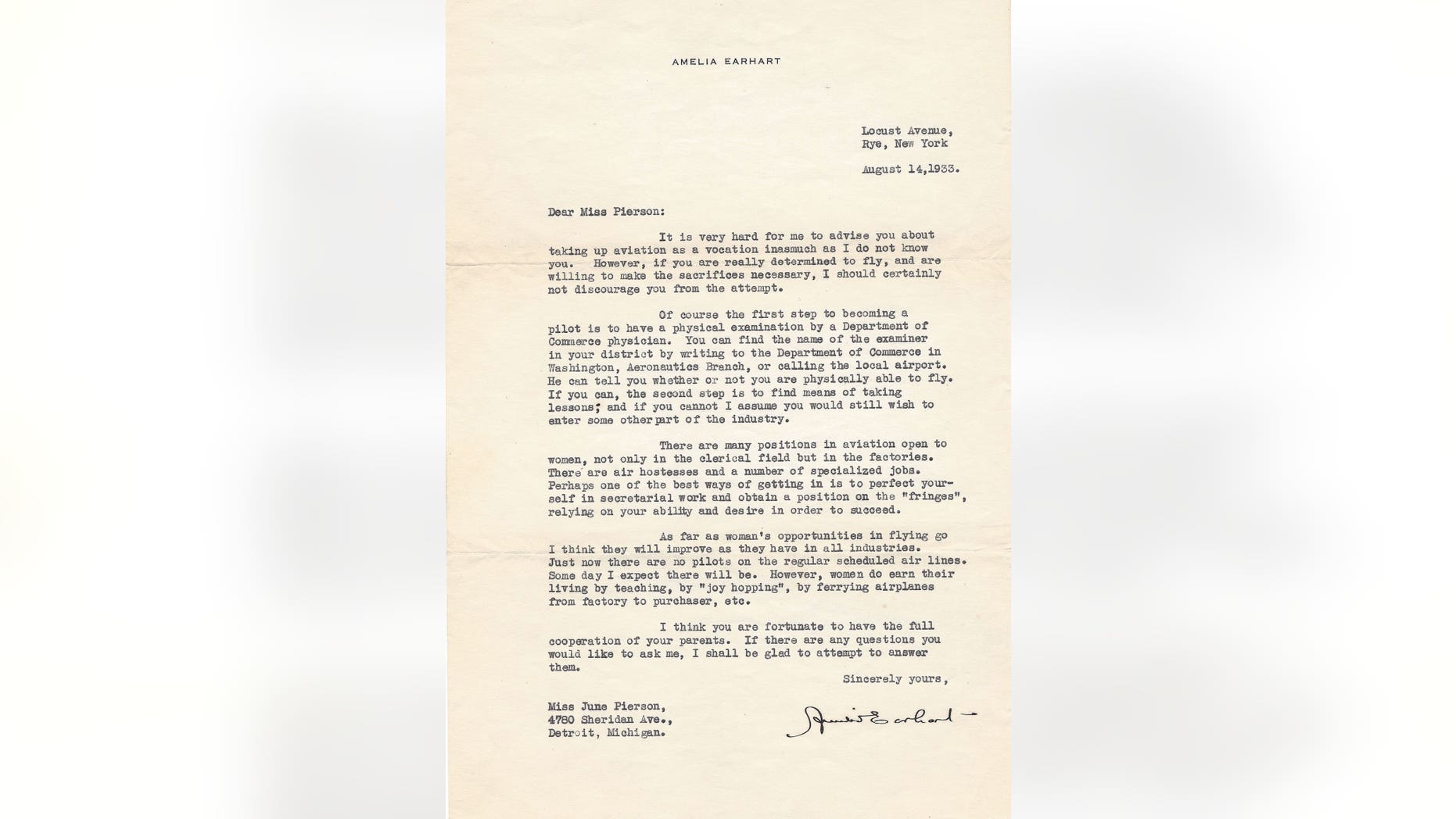 A previously unpublished letter by Amelia Earhart advises a 13-year-old aspiring female pilot that the girl might consider following the aviation pioneer's path by working clerical jobs to get her foot in the door.
The typed, one-page letter, dated August 14, 1933, and signed by Earhart, was addressed to June Pierson, a Detroit teenager, who wrote to Earhart about her dream of getting into aviation and seeking advice.

The letter is being sold by The Raab Collection for $15,000.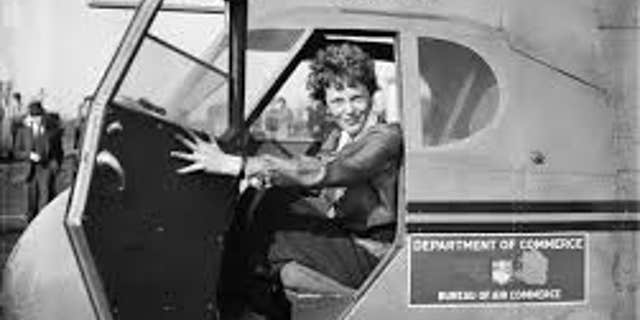 Earhart offered hope to June, but careful to impart how difficult the path to becoming a pilot could be.

In part, she wrote:  " . . . However, if you are really determined to fly, and are willing to make the sacrifices necessary, I should certainly not discourage you from the attempt.

". . . There are many positions in aviation open to women, not only in the clerical field but in the factories. There are air hostesses and a number of specialized jobs."
CLICK HERE TO READ THE ENTIRE LETTER.
Amelia Earhart was the first female pilot to fly solo across the Atlantic Ocean; she was awarded  the Distinguished Flying Cross for her achievement -- the first ever given to a woman. At the ceremony, Vice President Charles Curtis praised her courage, saying she displayed "heroic courage and skill as a navigator at the risk of her life." On January 11, 1935, she became the first person to fly solo across the Pacific from Honolulu to Oakland, Calif.
She disappeared in 1937 while making a flight around the world.