Amateur German historian finds likely stretch of Berlin Wall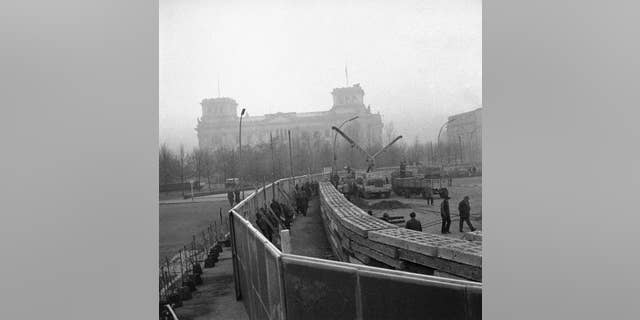 BERLIN (AP) — An amateur historian says he's discovered a lengthy stretch of the original Berlin Wall in a wooded area of the German capital.
Christian Bormann told the dpa news agency Thursday he first stumbled across the 80-meter (yard) stretch of the wall in the Pankow neighborhood years ago but only reported it to city authorities this week over concerns it was being destroyed by vandals and the elements.
The East German-built Berlin Wall divided the city's communist East from the democratic West from 1961 to 1989. Its demolition began in 1990 and only a few original stretches remain in place today as memorials.
It went through several iterations over the decades, and Berlin Wall Memorial spokeswoman Gesine Beutin says if Bormann has found a stretch of the original brick wall, it needs to be preserved.