Adolf Hitler kissed by American woman in shocking photos
NEWYou can now listen to Fox News articles!
Striking images capture the moment an American woman kissed Hitler — leaving him so enraged he reportedly fired all his security guards for their failure to thwart her.
Carla de Vries, from Norwalk, Calif., asked the Nazi leader for an autograph before she quickly pecked him at the 1936 Summer Olympics in Berlin.
The Nazi leader was keen to watch the event, sitting next to General August von Mackensen, after German Jewish athletes had been banned form participating.
Carla, who had traveled through Europe trying to take a photo of Hitler at a close range, was desperate to get close to the leader so she asked for his autograph.
After she managed to burst through lines of Schutzstaffel police guards, she managed to land a smacker on his cheek — on her second attempt.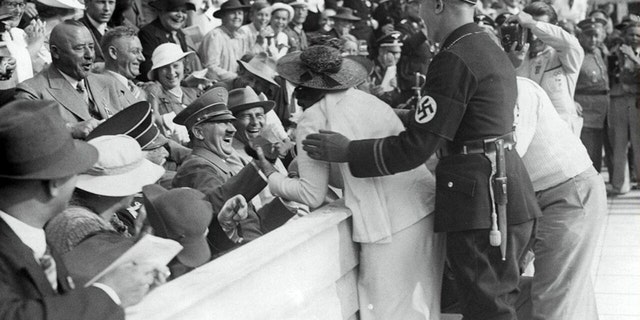 Hitler is captured humorously trying to evade her advances as he willingly signs the autograph before she is pushed away by a laughing General Mackensen.
The 20,000-strong crowd at the Berlin Olympics allegedly burst into applause as she returned to her seat.
Carla – who was married to a dairy farm owner called George – later said: "Why, I simply embraced him [Hitler] because he appeared so friendly and gracious.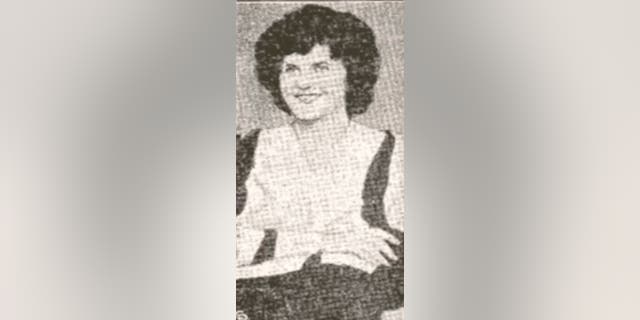 "I don't know why I did it. Certainly I hadn't planned such a thing. It's just that I'm a woman of impulses, I guess.
"It happened when I went down to take Hitler's picture with my small movie camera.
Hitler was leaning forward, smiling, and he seemed so friendly that I just stepped up and asked for his autograph, which he wrote on my swimming ticket. He kept on smiling and so I kissed him."
After the incident, Hitler was furious about the incident for his security's failure to halt the woman.
Several of Hitler's Schutzstaffel guards were dismissed in disgrace while several more were demoted in rank.
The 1936 Olympic Games were held in Nazi Berlin, Germany and were the first games to be televised across 41 countries.
This story originally appeared in The Sun.