A virtual sail down the Amazon, thanks to Google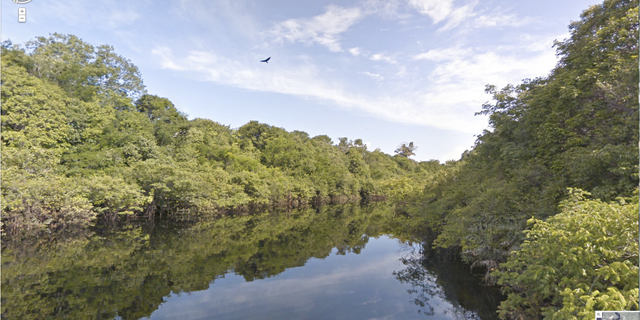 NEWYou can now listen to Fox News articles!
Have you ever used Google Earth to virtually travel down the streets of your town? Well, now you can do the same—through the depths of the Amazon rainforest.
On March 21, Google announced the release of Street View Amazon, which gives its users 360 degree access to the Rio Negro reserve portion of the Amazon River and the forests surrounding it. 500,000 still photos were used for the project, Google said in a blog post.
"[Street View Amazon] originated about two years ago and was created as a way to bring people who are online all over the world to the Amazon to see the beauty of the forest and the river for themselves," Google geo data strategist Karin Tuxen-Bettman said.
In an informational video, Tuxen-Bettman explained that Google is training employees of the Amazonas Sustainable Foundation, as well as local community members, and are leaving its equipment with them. That way, she said, these people can continue to share their point of view with the world and collect data that they would like to see online.
"Google has an amazing vision to bring the world and all of its diversity and its beauty to its global online audience through Google Maps and Google Earth," Tuxen-Bettman said. "This is one amazing project that helps to do that."
Start your journey down the Amazon here.