A brain injury might explain Henry VIII's bad behavior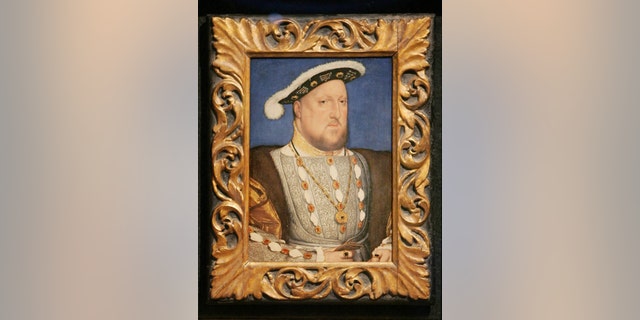 NEWYou can now listen to Fox News articles!
Henry VIII may be best known for having had six wives, killing two of them, and establishing the Church of England in the process. Now a behavioral neurologist at Yale is posing an explanation for the English monarch's famously erratic behavior: traumatic brain injury.
(Interestingly, a 2009 documentary for the History Channel came to a similar conclusion.) Today largely associated with those who play football, head injuries may have had a similar chance of being brought about 500 years ago by activities such as jousting and horseback riding—and Henry did both.
"It is intriguing to think that modern European history may have changed forever because of a blow to the head," says Arash Salardini, who will publish his team's findings in the June issue of the Journal of Clinical Neuroscience.
In fact, Henry suffered at least three documented blows to the head, twice in his 30s and then again in his 40s when a horse fell on him during a jousting match.
He apparently lost consciousness for two hours in the latter case, and "historians agree his behavior changed after [the horse fell on him in] 1536," says Salardini, who adds that Henry was often portrayed as smart and even-tempered in his youth.
It wasn't until his 40s that he became "cruel, petty, and tyrannical," the study reads, per the Washington Post. An example of his erratic behavior: In 1546 he verbally berated the soldiers who came to arrest his sixth wife, Catherine Parr; he had forgotten he ordered them to do so the previous day.
"This brings into perspective that traumatic brain injury isn't a fringe sort of condition, and that it isn't new or invented," Salardini tells the Connecticut Post.
"It has incapacitated people throughout all of history."
This article originally appeared on Newser: Behind Henry VIII's Bad Behavior: Brain Injury?
More From Newser