9-foot alligator wrangled out of Florida homeowner's pool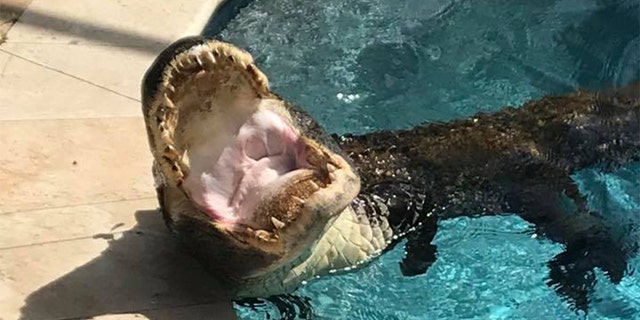 Just another day in the Sunshine state.
Florida police say they had to assist a trapper Thursday after a 9-foot alligator was spotted taking a dip in an Odessa homeowners' pool.
A video posted online by the Hillsborough County Sheriff's Office shows the gator thrashing about as it was wrangled out of the water. A rubber duck pool toy, sporting a pair of shades, didn't seem to mind the ruckus as it bobbed nearby.
"WOW - No fear from "Mr. Duck," the sheriff's office wrote on Facebook.
The homeowner, Suanne Wesselhoff, suspects the creature sneaked through a ripped section of her screened-in backyard patio. She said she was tipped off to the unwanted visitor after her dogs began barking.
"They kept sort of barking and kind of acting a little strange and for some reason, I looked over at the pool and I saw…what turned out to be a 9-foot alligator just lounging in my pool," she told WFTS.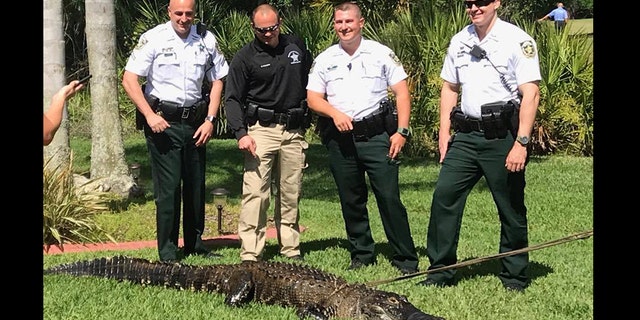 The incident Thursday is just the latest in a series of alligators taking dips in Florida pools.
A homeowner in Sarasota in early April said he found an 11-foot alligator taking a swim after hearing noise coming from the backyard.