800-year-old coffin breaks after child put in it for photo op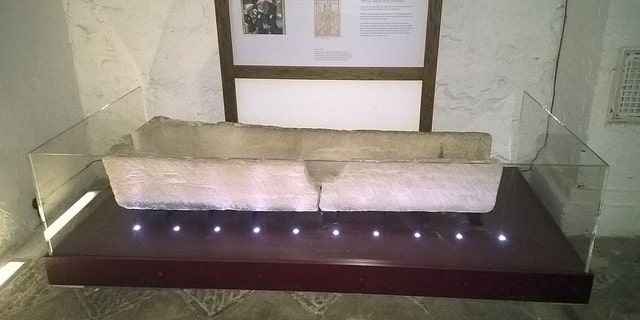 A family's "unbelievable" antics at a U.K. museum has given new emphasis to the 'look, but don't touch' rule.
Visitors at a the Prittlewell Priory Museum in Essex managed to break an 800-year-old stone coffin after placing a child inside of it for a photo op, museum officials say.
"Staff heard a thump and that was the first indication something had happened," conservator Claire Reed told the Southend Echo. "It was one of those isolated, terrible incidents."
DINO BLUNDER: MUSEUM CHANGES DINOSAUR DISPLAY AFTER 10-YEAR-OLD POINTS OUT ERROR
The coffin, which was found on the grounds of the monks' residence in 1921 and has been displayed ever since, used to contain a skeleton that the museum says could have belonged to a senior monk, the BBC reported.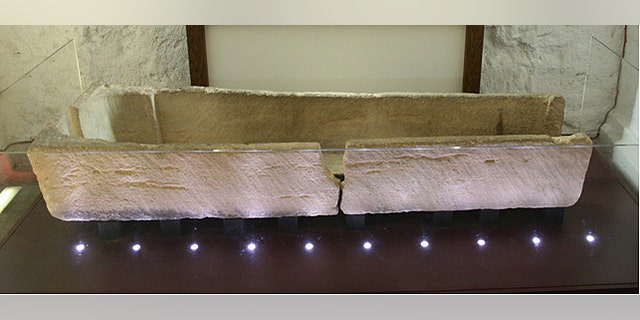 Part of the sarcophagus fell over and a chunk from the side of the coffin was damaged in the August 4 incident, while those responsible were caught on CCTV but ran away without reporting it.
A spokesman for Southend-on-Sea Borough Council told Fox News that the coffin was excavated in three pieces, but is displayed to appear together. A crack was already present in the center of the coffin, along with a missing piece. The new damage was to a chunk of the coffin next to the missing piece, he added.
DARK AGES FORT BUILT BY MYSTERIOUS 'PAINTED PEOPLE' FOUND IN SCOTLAND
The Council estimates that the costs of repairing the coffin are probably well under £100 ($128). "We still have the piece and specialist adhesives will be used to repair the coffin," explained the spokesman. "Fortunately we have an in-house conservator who will carry out the careful repair."
"The museum's conservator has assessed the damage to the coffin and will carry out the repair using materials and techniques suited to the object," added Councillor Ann Holland of Southend-on-Sea Borough Council, in a statement. "Fortunately we predict the costs will be negligible. To prevent future damage we also now feel that the coffin needs to be completely enclosed and the Curatorial Team are assessing how this can best be done."
Reed hopes the coffin is back on display "as soon as possible."