3 rare giraffes killed, and very ends of their tails taken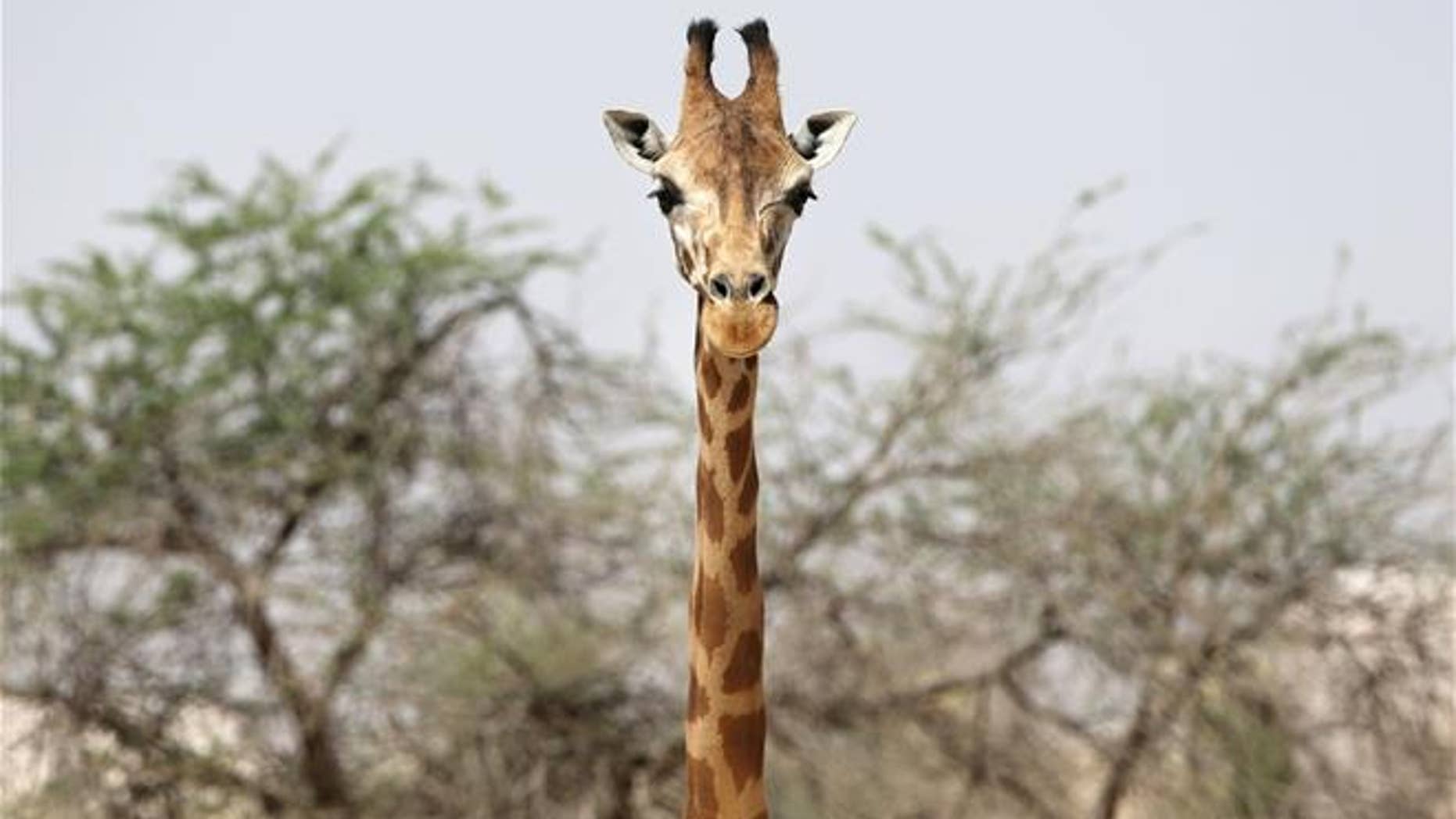 Garamba National Park in the Democratic Republic of the Congo is home to elephants, rhinos, and giraffes—well, it used to be. Because of poaching, elephant numbers are dwindling, the rhinos are all gone, and the rare Kordofan giraffes may be headed that way.
Just 2,000 of the giraffes remain in Africa as a whole, according to the Giraffe Conservation Foundation, and only 40 in Garamba. That's why documentary maker David Hamlin says it was incredible to witness three standing together while flying over the park in June, per National Geographic.
Twelve hours later, however, rangers heard gunshots. They eventually found three giraffes dead—likely the same ones Hamlin saw—and only the very ends of their tails were gone.
Poachers from neighboring South Sudan sometimes enter the park and kill giraffes for food. But the animals also are targeted for their tails, which become status symbols.
Men "use the tail as a dowry to the bride's father if they want to ask for the hand of a bride," says an operations director for African Parks.
The hairs also are turned into tools to whisk away flies, he adds. "What an absolute waste." Kordofan giraffe numbers are so "critically low" that the Zoological Society of Bristol, UK, is using drones to track populations in an effort to find sustainable populations suitable for a conservation project, reports ITV News.
(Giraffes are suffering a "silent execution.")
This article originally appeared on Newser: 3 Rare Giraffes Killed Over Their Tails
More From Newser