3 apps every smartphone-using Mom needs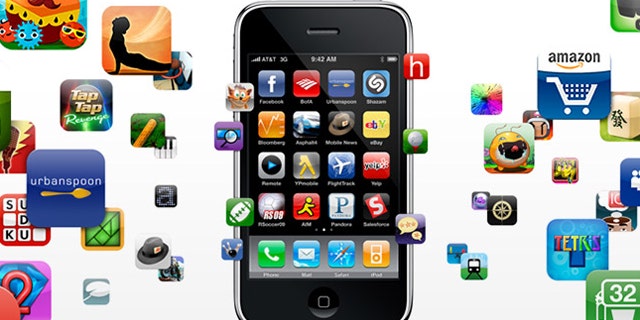 NEWYou can now listen to Fox News articles!
Your smartphone can become a vital tool to help manage the endless to-do lists, schedule pick-up times for kids and much more. But sometimes moms also need a reminder to take time for themselves and breath. Here are the three apps you need to help throughout the week.
Producteev
Juggling it all can be overwhelming when it comes to work, kids, extended family, friends, working out, shopping and more. Here to help you manage it all is Producteev.
This app conveniently syncs your task lists and schedule across all platforms from any device, such as your desktop computer and smartphone. Producteev can loop in family helpers as well, so you can share responsibilities.
Because you're always on the go, push notifications inform you of upcoming things to do, so you won't miss a thing. Your circle of helpers will also be alerted to any updates or changes made.
Producteev is available as a free app on the web, for iPhone and Android as well as Windows and Mac.
Download Producteev: Apple iTunes
Download Producteev: Android Marketplace
Mobilewalla score: 22 out of 100
Here's how it works:
GroceryiQ
Whether you do the food shopping or another member of your family is running out to the store, make sure no one forgets an item or pick up the wrong thing again with GroceryiQ.
The app syncs your list from computer to as many smartphones as you have family members, making it easier to get shopping done. Simply scan items you already have in your pantry that need to be replenished or manually add them to your list. If you have items that you purchase weekly, add them into your favorites.
Once you get into the store, GroceryiQ sorts your list by aisle -- and even includes coupons.
Download GroceryiQ: Apple iTunes
Download GroceryiQ: Android Marketplace
Mobilewalla score: 90 out of 100
Here's how it works:
Hello Vino
Hello Vino ... doesn't the sound of that just make you feel more relaxed?
At the end of the day, every mom deserves a tall glass of wine. The Hello Vino app points you towards a store or restaurant that meets what you are looking for. The app recommends the perfect pairings for meals or based on what you are in the mood for, and can pick a nice bottle for a specific occasion or holiday.
Download Hello Vino: Apple iTunes
Download Hello Vino: Android Marketplace
Mobilewalla score: 86 out of 100
Here's how it works: