29 ancient footprints may upend long-held migration theory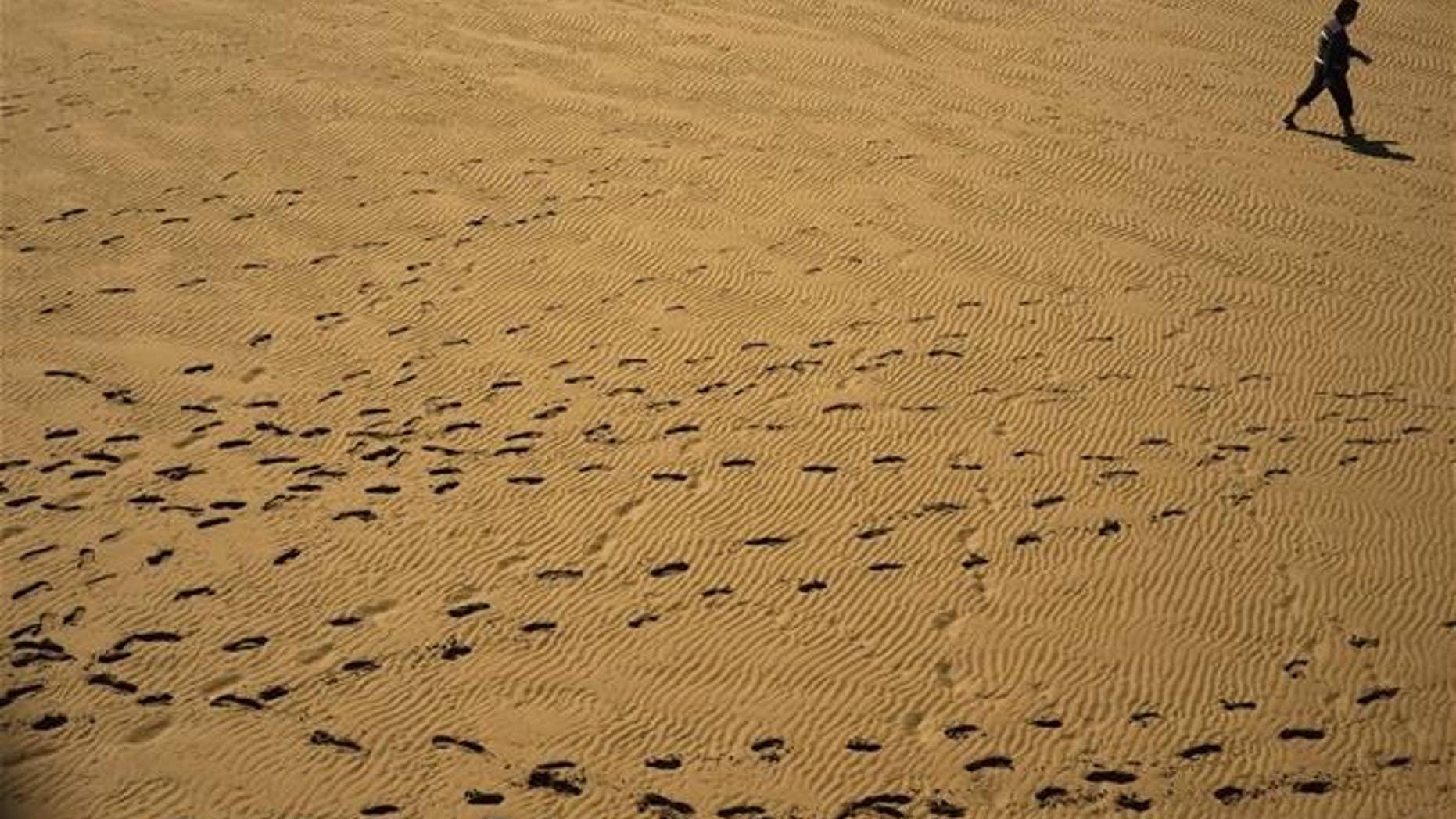 Twenty-nine human footprints from the end of the last Ice Age are fueling discussion about America's first immigrants, Gizmodo reports. Archaeologists found the prints on an island in British Columbia, Canada, while seeking evidence of the Coastal Migration Theory, which posits that humans traveled down the coast after crossing over from Eurasia—versus the long-running notion that they followed game herds into North America's interior as glaciers melted.
"The footprints ... add to the growing body of evidence that humans inhabited the Pacific coast of Canada" in an era that ended about 11,700 years ago, per the study published this week.
Makes sense, Gizmodo points out, since the ocean is great for finding food and much of North America was still plagued by glaciers at that time.
Yet the huge block of ice that barred passage from Eurasia to North America—the Cordilleran Ice Sheet—melted about 15,000 to 16,000 years ago, and archaeologists radiocarbon dated the footprints to about 13,000 years ago, so they may just show inhabitants rather than pioneers moving down the coast.
The find "would push evidence of Northwest Coast human occupation back about 400 years, but it still postdates the widespread occurrence of ... populations throughout North America," says an archaeologist not involved in the study.
Adding to the mystery is other recent evidence of humans along Florida's Gulf Coast roughly 14,550 years ago and in South America 18,500 years ago, Science News points out.
(Eighty-one lost Amazon settlements were recently found.)
This article originally appeared on Newser: 29 Ancient Footprints May Upend Long-Held Migration Theory