11-ton, 131-foot 'fatberg' breaks London sewer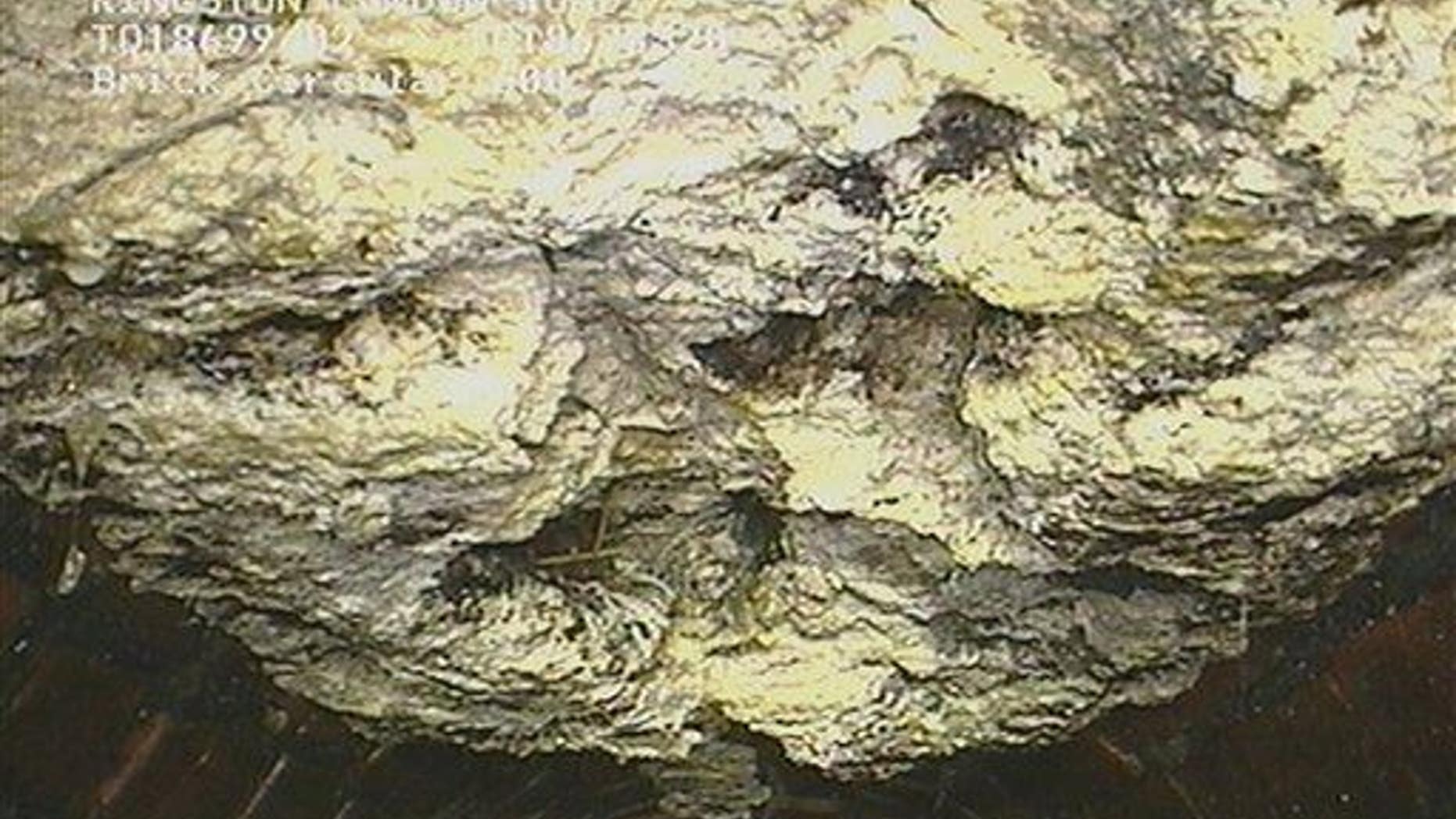 Things that weight less than the "fatberg" removed from a London sewer: 18 horses, 3 Hummer H2s, or 77,000 iPhone 6s. A "fatberg" is what is created when congealed fat and unflushable items (think sanitary napkins, diapers, wipes, the Independent notes) combine in the sewer to create, well, the stuff of nightmares, and a 1940s-era sewer in London has been broken by an 131-foot-long one weighing roughly 11 tons.
The huge mass was removed after businesses in the affluent Chelsea district complained about a putrid odor, the Evening Standard reports. "We see blockages all the time on household sewer pipes, which are about big enough for a cricket ball to pass through, but to have this much damage on a sewer almost a meter in diameter is mind-boggling," a repair and maintenance supervisor at the water company tells the Guardian.
Much of the fat comes from used cooking oil, millions of liters of which are poured down drains in London each year. And the wet wipes (which some people are apparently using instead of toilet paper) come from the one in five Londoners who admit to flushing them.
"I'd urge people to consider what lurks beneath their feet," says the supervisor. "When it comes to getting rid of fat, 'bin it—don't block it.'" The whole messy business, including repairs to the sewer, is expected to cost more than $600,000 and take more than two months, with work finishing in May.
And yes, the Washington Post notes, the same phenomenon happens here in the USA—New York City spends millions dealing with grease backups—though we don't often use the term "fatberg." (This fatberg isn't the biggest in British history, though.)
This article originally appeared on Newser: 11-Ton 'Fatberg' Breaks London Sewer
More From Newser