Why home prices are spiking around the world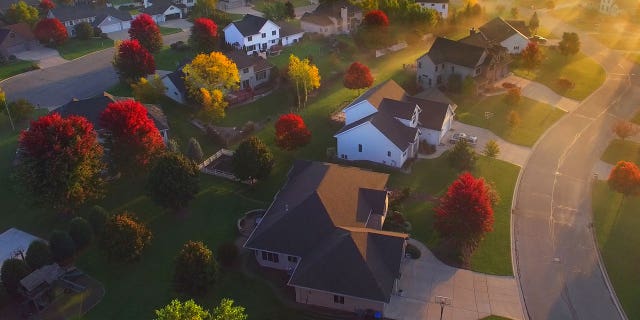 NEWYou can now listen to Fox News articles!
People are paying more for homes around the world, with average house prices up 6.5 percent across 55 countries, according to the Global House Price Index from Knight Frank.
This increase represents the highest rate of annual growth since the first quarter of 2014, according to the London-based real estate company in its report released Thursday.
Price growth reached double digits for 11 countries in the year leading up to March 2017; only four saw that kind of growth the previous year. In addition, 48 countries recorded rising home prices this year, as opposed to 43 last year, the index said.
One reason for the increase in prices across the globe, according to Knight Frank, is general economic growth. The International Monetary Fund forecasts global GDP to rise by 3.5 percent in 2017 up from 3.1 percent in 2016. The report also cited a greater availability of mortgage financing in developing markets as a growth factor, as well as the reputation of property as a safe investment.
Iceland is at the top of the Index with an average price growth of 17.8 percent.
In that country, a "dearth of new supply is behind the accelerating prices," Kate Everett-Allen, a partner on the International Residential Research team at Knight Frank, said in a statement. "Iceland's Housing Financing Fund suggests 9,000 new apartments need to be delivered over the next three years in Reykjavik alone to keep pace with demand."
Hong Kong and New Zealand took second and third places on the Index, with prices rising 14.4 percent and 13.8 percent respectively. Canada was fourth on the list, with prices rising 13.5 percent.
The U.S. saw much more modest growth, 5.8 percent, for a 29th-place ranking.
China is now 10th on the list, down from seventh place in the annual ranking, although the quarterly fall was marginal, from 10.8 percent to 10.3 percent.
"Despite various property market cooling measures, including home purchase restrictions and increased down-payment ratios, residential prices [in China] continued to rise," Ms. Everett-Allen said.
Topping the list from Europe are Malta (12.6 percent), Czech Republic (11 percent), Estonia (10.7 percent) and Hungary (10.5 percent).
The Global House Price Index was established in 2006. The quarterly report uses official government statistics or central bank data where available.