When Pending Sales Go Bad: How to Save the Transaction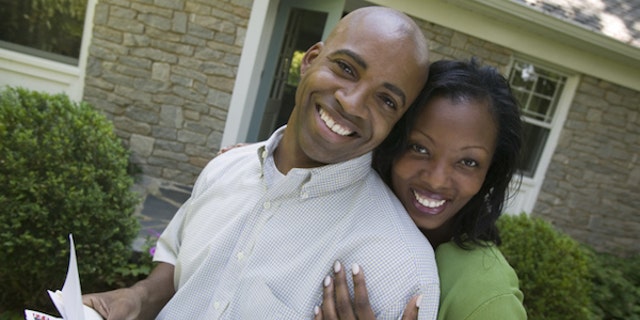 You're so close.
For sellers: After all the staging, the photos, the open houses and the negotiations, you finally have a buyer.
For buyers: After all the budgeting, deliberating and bidding, you've found a place to call your own.
Your deal is ready to close, and then … it falls apart at the very end.
It's not a common occurrence, but just in case it happens to you, you need to know how to pick up the pieces.
There are many reasons for escrow to fail and pending sales to go bad. Some of these are fixable; some aren't. Real estate agents can help buyers and sellers understand what happened -- and how to save a pending sale.
Remorse
Buyer's second thoughts: The buyer may have decided that the price was too high, monthly payments too large, closing costs too high or that repair and renovation costs would be too expensive.
Seller's fix: The seller can prepare a counteroffer to lower the asking price, cover more closing costs or cover certain repair costs. A real estate agent can advise a seller how best to react to the specific reason for the buyer's actions, given the local market.
Seller's second thoughts: The seller may have decided that he wants a better price or that closing costs have become too much.
Buyer's fix: The buyer can increase with counter-offer or agree to pay more of closing costs.
Closing costs are divided into fees for services required by a lender -- which include an appraisal, a credit report, and flood and lead paint certifications.
Other costs cover reports like termite or pest inspections, land surveys, fees for loan origination charges, title company services for handling escrow and the costs of title insurance -- plus property tax and insurance.
The payment of these costs at closing can be bargained for between buyer and seller as part of the purchase agreement.
Bank rejections
The first place a buyer should revisit, if they're rejected, is errors on their credit report. Buyers often can correct those errors: Maybe a lien or judgment has been reported that has been paid off but not properly reported.
Buyers need to be wary about taking out large loans like automobile purchase contracts prior to buying a home. These transactions harm home loan qualifications.
A buyer rejected also could offer a larger down payment, thus reducing the mortgage balance to alleviate a lender's concerns.
Contingencies
Whoever causes the delay could offer extra help -- like covering a hotel for a few days or giving back a little cash -- to keep the original deal rolling. Of course, price, closing costs and other offers and counteroffers can be made until the parties come to a meeting of the minds over a new contract.
A home sale contract can also be made contingent upon a structural inspection. This can be more complex and far-reaching than the usual home inspection. If structural repairs are needed, the buyer and seller might negotiate over money or promises to correct the problems before the escrow can close.
Sometimes the seller can buy property insurance to cover repair costs after the sale, to satisfy a buyer's concerns.
A REALTOR's role
REALTORS listen to your concerns and are sensitive to your needs. They will protect and represent your interests as a client throughout the closing process until you house is sold.
They can advise on how to respond to an offer, how to make a counteroffer and how to effectively address potential problems in closing a deal. This will include responses to buyer financing problems, buyer remorse and unforeseen inspection, repair and closing issues.
A REALTOR knows what has worked for similar properties, what the markets can bear and can offer concrete solutions to keep pending sales rolling.
Maintaining your confidence in your agent through the stages of listing and marketing your home and through the ups and downs of the closing of escrow will pay off.
Updated from an earlier version by Frank Alan Herch.
The post When Pending Sales Go Bad: How to Save the Transaction appeared first on Real Estate News and Advice - realtor.com.