What Is a Railroad Apartment? Tracking the Pros and Cons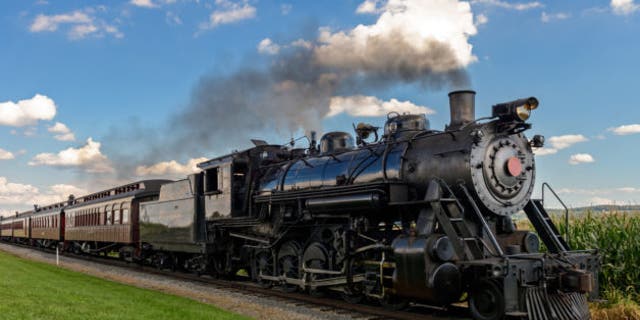 All aboard! If you're looking for an apartment that's spacious yet affordable, you can't go wrong with a railroad apartment. You've heard about them for years. But what exactly is a railroad apartment?
A railroad apartment is essentially laid out as one long stretch of rooms, much like railroad cars on trains. So just as you would traipse from the dining car to the sleeping car to (everyone's favorite!) the bar car, in a railroad apartment you're moving from the living room to the kitchen to the bedroom with no hallway guiding your flow. The rooms where you spend the most time with friends and family—such as the kitchen and living room—are nearer to the entry while the bedroom is at the end. Railroad apartments are typically smaller units, usually no more than one bedroom.
"The advantage is that there is literally no wasted space," says David Dubin with Douglas Elliman Real Estate. "Without hallways, every inch of the apartment is usable."
The downside of this layout, of course, is that you have to walk through one room to get to another. It can be awkward if one of those rooms is someone's bedroom.
You can't beat the cost
More often than not, the price of a railroad apartment is very reasonable.
"For the most part, they are less expensive," says Dubin. "If you can't find a traditional layout in your price range, you must compromise, especially if you're looking to move into an expensive area like Manhattan. Since this layout may be more affordable, it can be perfect for a first-time home buyer," he says.
They're common in big cities
The layout might seem slightly inconvenient, but there's a reason why apartments are built this way. You're most likely to find them in urban areas and cities where apartment premiums are steep and building lots are narrow and deep. With that configuration, the railroad apartment is a highly efficient way to maximize the available space.
In certain buildings, railroad apartments are the result of subdividing a house that used to be a multilevel home; each floor is divided into its own apartment.
Railroad apartments are also found in tenement buildings that were built in the late 19th and early 20th century to help with overcrowding in places like New York City.
Curtail the clutter to maximize space
A narrow floor plan doesn't mean you have limited interior decor choices. As Dubin points out, railroad apartments can be quite charming and desirable.
"If I were buying one, I would make it very contemporary, very white, with great lighting and simple window treatments, preferably solar shades," he says. Because space is limited, Dubin recommends avoiding any clutter and keeping it minimal in design to make it appear larger.
"The cleaner the better," he advises.
The post What Is a Railroad Apartment? Tracking the Pros and Cons appeared first on Real Estate News & Advice | realtor.com®.