What is a house blessing and should you have one?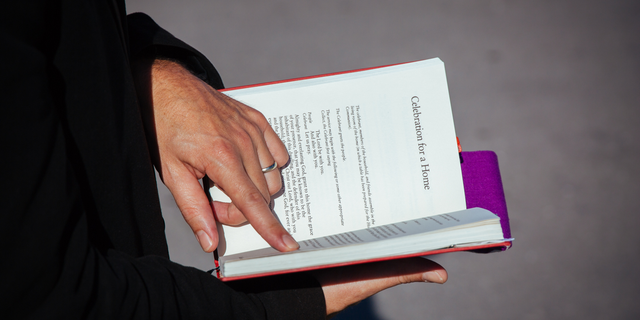 NEWYou can now listen to Fox News articles!
It's a taboo subject for real estate agents. But for many homeowners, it's a tradition.
For centuries, many different cultures have done something strikingly similar to their dwellings: they bless their homes.
In the first Century A.D., some early Christians believed sanctifying their homes would ward off evil spirits.
Not to be confused with the more popular trend of housewarming parties, house blessings usually involve spiritual aspects. If you're going to invest thousands of dollars (maybe even millions) in the roof over your family's head, why not take a few minutes to perform a ritual that could result in serious peace of mind?
Here are some things to keep in mind if you're considering a house blessing.
1. They Are Subjective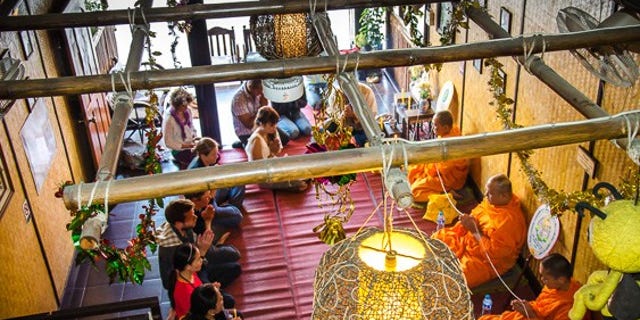 No one religion lays claim to the house blessing rite, but it's often associated with Christianity. A typical Christian blessing involves prayer and the sprinkling of holy water. But it can also involve a confession of sins and anointing entryways with oil. Other cultures have their own signature customs, too. The Navajo often wear traditional attire, use props and dance. American expats Chris and Angela Scott attended a guesthouse blessing in Thailand in which Buddhist monks chanted for 20 minutes and made offerings to the Buddha before partaking in a ceremonial feast. Accessories and clergymen aside, all you really need to perform a house blessing is a dwelling and an intention.
2. They Can Happen Whenever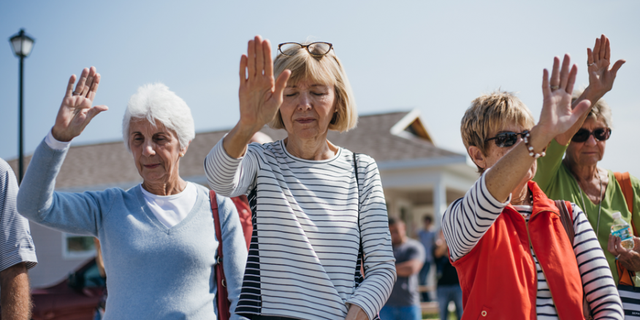 House blessings are often performed when homeowners move into new homes, but they can be performed at any time and for any reason. Some churches offer the service every January during the Epiphany, when the wise men visited baby Jesus. When Garland Pollard of Florida called his church office to request a blessing, he was initially worried he'd sound strange asking for the service. Instead, the office responded, "Oh, you haven't had one yet?"
3. They Can be Controversial
"House blessings are frequently done and seldom talked about," says Emily Restifo, a Connecticut-based realtor. "With fair housing laws and tremendous sensitivity toward inclusion and diversity, the subject would be off limits from a professional perspective. An agent can't even mention houses of worship." Restifo, who says she always has her own homes blessed, gives clients a town directory so they can arrange the blessing themselves. Chantay Bridges, a real estate agent in Los Angeles, doesn't promote house blessings but she doesn't shut the idea down, either—especially if the deal's ink has yet to dry, "I've seen clients walk around a house and pray a blessing that the owners will accept their offer."
4. They Can be Social Events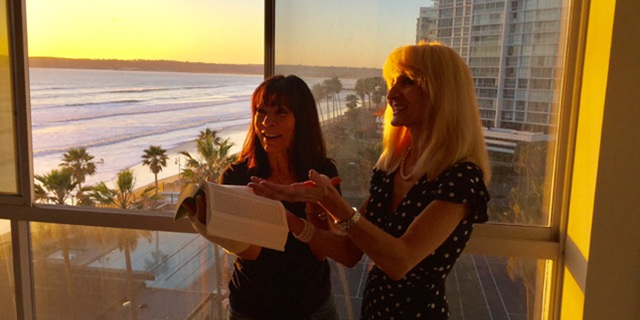 "I find that Christians could easily pray over a new home themselves," says Wendy L. Patrick, a Deputy District Attorney and legally ordained Christian minister in San Diego. "But there is comfort and joy in the fellowship of praying together—making the practice a social event as well as a spiritual one."
5. They Can Be Free
Motivational speaker and author Sara Borgstede's husband is a Lutheran pastor who performs house blessings. He doesn't charge for the service although some clients give him a donation for his time, about 20 minutes per home. To arrange a house blessing, contact a local church. They will typically offer this service for free or refer you to another congregation that does.
6. They Can Cost $5,000
Jaya Jaya Myra, author of "Vibrational Healing," charges $5,000/day or $2,500/half-day for her three-part "Creating a Sacred Space" package. The life coach starts with a decluttering exercise followed by a feng shui session before ending with the blessing. In the past eight years, Myra estimates she's performed more than 150 house blessings across the country. Her clients run the gamut—from Hindus and Buddhists to New York City housewives-- but they're all usually middle to high income earning families. Most have been women interested in spirituality, but Myra says her second biggest demographic consists of couples who think the service will improve the dynamics of their relationships. In that case, it may be a wise investment.
7. They Can Be Private
For those who want a DIY house blessing, Wikihow has a 12-step online guide and Borgstede offers a free downloadable guide for how to perform your own house blessing. She recommends having the head of the household lead the readings and incorporating candles and music if desired. "Our kids find the tradition more meaningful when we let them lead different parts of the service," says Borgstede. "They also like the dessert and ceremonious toast that follows."
8. They Can Be Performed on Existing Structures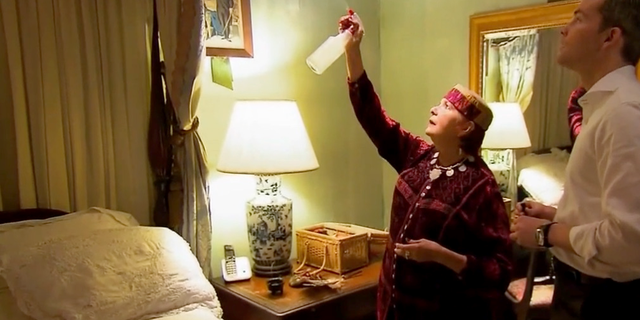 Existing homes can be blessed, and re-blessed. Mama Donna Henes, who was named an "A-List Exorcist" by the New York Post, has blessed everything from modest studio apartments to spacious penthouse suites, suburban houses, farmhouses and weekend cottages. In one episode of Bravo's "Million Dollar Listing New York," she was brought in to bless a townhome that Ryan Serhant was having difficulty selling. She was also hired by Renee Graziano, star of VH1's "Mob Wives," who kept seeing Satan's face in the marble swirls of her countertops in her Staten Island home. Post Mama Donna's blessing, the swirls looked like the face of an innocuous clown.
9. They Can Be Performed on New Construction
In Hawaii, homeowners in the private residential community of Kohanaiki celebrate their home's completion with their contractors and a local kahu (Hawaiian minister) who sprinkles cleansing salt and water around the perimeter of the home before untying a symbolic lei. Habitat for Humanity of Collier County in South Florida works with local congregations to perform around 100 dedication ceremonies every year when families move into their new homes. House blessings have been a part of Habitat for Humanity since its inception in 1976. "The new homeowners are there from start to finish, so when it comes time to bless the home it's like baptizing a new baby," says Jessica Grybek, marketing and PR coordinator for Habitat in Collier.