We Get Salty About Popcorn Ceilings: The Faux Finish for the Unfinished Ceiling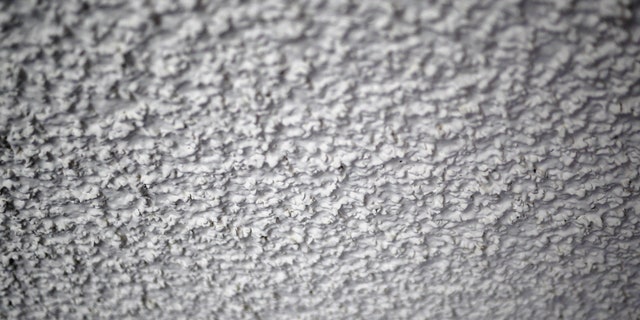 Hey, remember when the popcorn ceiling was a-poppin'? The embarrassing, weird-memory-inducing, spray-on, paint-on style treatment was wildly popular from the late 1950s to the 1980s. Some called them acoustic or textured ceilings; a few devotees (and they're not so easy to find these days) still euphemistically call them "stucco ceilings." But here's the thing: Even in the hallowed popcorn heyday, this was never a haute design statement -- it had its merits as a quasi-solution born out of budget and convenience.
"It was easy to blow that stuff over imperfections and drywall," says Sheri Grisel, a manager at Pacific Drywall, a 23-year-old popcorn ceiling removal company with a charming tag line: Great at the movies. Bad on your ceilings. "So that's what everyone did, my parents included. But by the early '90s, people had had enough."
These days, discerning buyers -- especially those with a modicum of aesthetic sensibility -- often refuse to seriously consider a home with such faux a finish. Popcorn ceiling removal is typically the first home improvement job undertaken when getting a mid- to late-20th-century home ready for a sale. Frequently, Realtors won't even take on a listing until the residential heavens above are as smooth as the hardwood floors below.
"It's the top thing you do for your home and if you don't do it, people just won't buy," says Grisel. "It's always worth doing the work. It changes the whole aesthetic of the home and opens it up a lot."
In fact, a quick search on realtor.com shows listings with descriptions that specifically tout antipopcorn rhetoric. They ensure the removal is complete, list dates, and show proof of removal.
Still, we're giving some #TBT love to the bumpy and sometimes sparkly finish. While the style is utterly pass, it still decorates plenty of well-loved homes, especially those within our great nation's northern Midwest, and is often found in some of your better-known mass-market hotel chains.
In fact, if you are one who hates change, perhaps you are still looking up from your twin mattress at such a view. If so, please kindly share your popcorn with us!
* Do note that if you've scored a home where the cottage cheese hasn't been scraped from the ceiling, it could be kinda dangerous. There's risk of asbestos in popcorn ceilings dating to 1978 and earlier.
The post We Get Salty About Popcorn Ceilings: The Faux Finish for the Unfinished Ceiling appeared first on Real Estate News and Advice - realtor.com.