The Truth About Open Houses: Readers Sound Off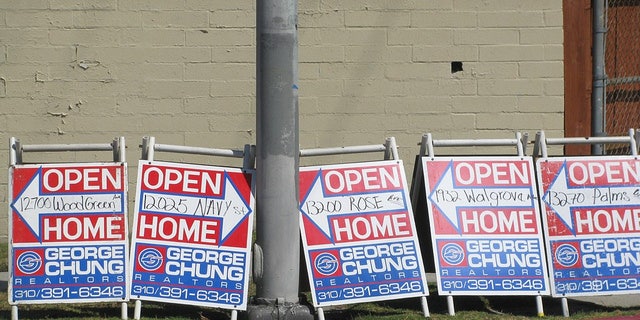 Who knew open houses were so controversial? Last week's story " The Dirty Secret About Open Houses: They're Not About Selling Houses" tipped off an avalanche of comments, emails, and just good old-fashioned conversation that somehow did not revolve around the color of a dress.
Reading the comments was … fun. At times. Other times, not so much. But it's rewarding to see the real estate community -- agents and homeowners alike -- so engaged. Numerous buyers sent emails seeking advice, and our Facebook page lit up with comments, shares, and likes. So: Thank you!
Many agents agreed with the basic premise of the story: that open houses are now more about acquiring clients than selling the open house. "I did a double-take when I saw this headline on Realtor.com," Todd Waller wrote on Facebook. "It's a good thing for consumers to know the numbers behind a popular marketing tactic."
They appreciated the story for what it was -- an attempt to shed light on open houses as an agent marketing tool. "It SURE is!!!" wrote Paul Mazzochetti on Facebook. "After 25 years, I am not afraid to admit it's all for the agent's benefit. With today's technology, if your agent has the appropriate marketing plan, you are having a 24 hour open house!"
Still, many readers argued for the continued usefulness of open houses.
"I've purchased 5 homes. None without going to an open house," wrote mommamiller60 in the realtor.com comments. "For buyers, lining up appointments is no longer practical. Cruising about on weekends to neighborhoods where Open Houses are taking place enable us to make the most of our limited time. I recently overlooked probably as many as 25 homes because they weren't having open houses. So while it may benefit a new agent looking for listings, it's a big plus for the buyer. Not having one can mean missed opportunities. Open Houses are win-wins."
"We sold 5 of our listings last year as a result of the open houses!" wrote agent Heidi Jerakis on realtor.com. "Potential buyers like to tour homes during open houses because of the 'low stress' environment we provide."
Open-house success stories like Jerakis' are, however, increasingly outliers. According to research from the National Association of Realtors, which we detailed in the original story, a mere 9% of home buyers surveyed said they found the house they purchased through an open house. That's down from 16% in 2004, according to the NAR. Just today, the NAR released more data showing not only that millennials made up the largest buying demographic in 2014 but also that the Internet was their primary source for finding a house.
"Rarely does a buyer walk through the door and say that they want to buy that house," agent Travis Sabby wrote on Facebook. "If they do, they have already researched the house online, and have more than likely already made an inquiry into the house."
Speaking to the dwindling utility of the open house, homeowner Bill Cotten wrote on Facebook, "I won't ever allow troops of people to walk virtually unsupervised through my house no matter how desperate I get to sell. If an agent is there with clients who are supervised that's fine, but I've been to plenty of open houses where we spent 30 minutes without seeing the agent on duty."
Does that mean agents should never do open houses? Or that open houses are useless (as some inferred)? Of course not! It simply means that open houses today serve a different purpose than they did in years past.
It also must be noted that the NAR's research was national in scope. It looks at what's happening across the country, not in a specific city. Many agents pointed out that they'd made sales during open houses. "I sold my listing over the weekend by Open House, went into multiple offers. (all the offers came from people seeing it at the open house) The proof is in the escrow!" wrote Kevin Eads.
One agent in Missouri was actually sitting an open house while reading the story when she wrote on Facebook. "I've been here an hour so far and have not one person stop by," said Melissa Thornton Brough. "I put up four signs and advertised on MLS. And it's a beautiful, warm day!!!! VERY discouraging!"
The point is, the market today is different. Technology -- love it or fear it -- has changed the game. Consumer real estate search patterns have shifted, and real estate agents have to adapt. The good news? Those Internet-loving millennials also used agents to buy their homes more than any other group, according to the NAR.
"Open Houses are a relic of the past," wrote Celeste Stallman Iapichino on Facebook. "Buyers agents sell more houses than Open Houses do. Find a good agent. Work with them exclusively, and they will find you your new home." And that's something we doubt technology will ever change.
Got a searing open-house question? Send it to us at advice@realtor.com.
-- --
Chrystal Caruthers is a Chicago native, former Realtor, TV news producer, and newspaper reporter. Chrystal, who covers real estate industry news at realtor.com, enjoys cooking, hiking, Bikram yoga, and cookies.
The post The Truth About Open Houses: Readers Sound Off appeared first on Real Estate News and Advice - realtor.com.