The truth about no or low down payment mortgages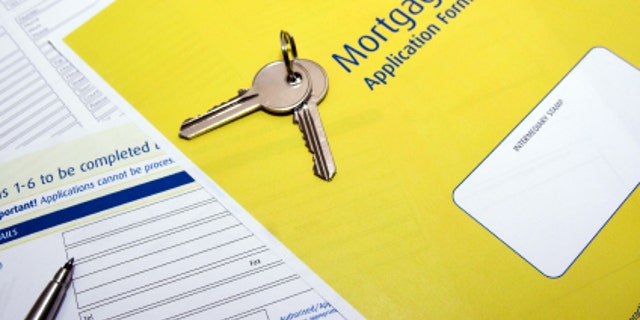 During the housing boom, low- and no-down payment mortgages seemed to be everywhere. When the market crashed, many of these types of loans disappeared, cutting off a valuable avenue for aspiring homeowners with limited savings. However, these sorts of loans have recently started to make a comeback with private lenders, and borrowers also have a few government-backed options that will allow them to buy a home with no or little money down. If you're hunting for a house, but worried that you can't make the down payment, here's how you can get a no- or low-down payment mortgage.
FHA Loans
One of the most popular options for homeowners, a Federal Housing Administration-backed loan can allow you to land a mortgage with a down payment as little as 3.5 percent. While the FHA doesn't directly offer buyers loans, the government body does insure loans through a private lender, giving the lender confidence to offer you a low-down payment mortgage. While many lenders might turn away buyers with bad credit, the FHA has fairly forgiving standards for potential buyers, often allowing people with a credit score below 600 to participate in the program. However, there are a few restrictions on these sorts of loans. First, there are caps on house price, which vary region by region, and can range from $271,050 in an area like Grand Forks, N.D., all the way up to $729,750 in major cities like San Francisco or New York. They also don't allow you to buy a home purely as an investment property, so you have to live in it once you buy it. Like many low- or no-down payment loans, the FHA requires that you purchase private mortgage insurance, which protects the lender from default before a buyer has sufficient equity in the home. With FHA loans you have to pay both an up-front insurance premium — the cost of which often gets rolled into the loan — as well as a monthly premium. So while you will avoid a down payment, your monthly payments can be quite a bit higher than a loan with a traditional downpayment.
VA Loans
Open to active and former military, the Department of Veterans Affairs home loan program allows potential homebuyers to get a mortgage with no down payment. Much like FHA loans, the VA merely insures these mortgages through a private lender, and they do come with some basic eligibility requirements. VA loans also carry some fees at closing, but they don't require a monthly private mortgage insurance premium, making them an attractive option for current and former members of the military.
USDA Loans
If you're not a member of the military, but can't afford a down payment, you might consider buying your home in a rural area. The U.S. Department of Agriculture's rural development program offers zero-down payment loans for potential buyers. You don't necessarily have to be buying a farm or secluded cabin to qualify; many of the available single-family dwellings are actually located in more suburban areas. However, the program does come with more strings attached than similar government loans from the FHA and VA. For instance, the program has strict income requirements that limit the program to those making no more than 115 percent of the median local income.
Private Lenders
While no-down payment loans were much more common during the housing bubble, these sorts of mortgages largely disappeared when the market went bust in 2008. However, these loans are starting to make a comeback with private lenders, opening them up to borrowers that don't qualify for a government-backed alternative. For many borrowers, though, a government-backed loan will probably be the best bet because there are still very few lenders willing to issue these loans.