The Best Real Estate Advice You Got in 2015, Decided By You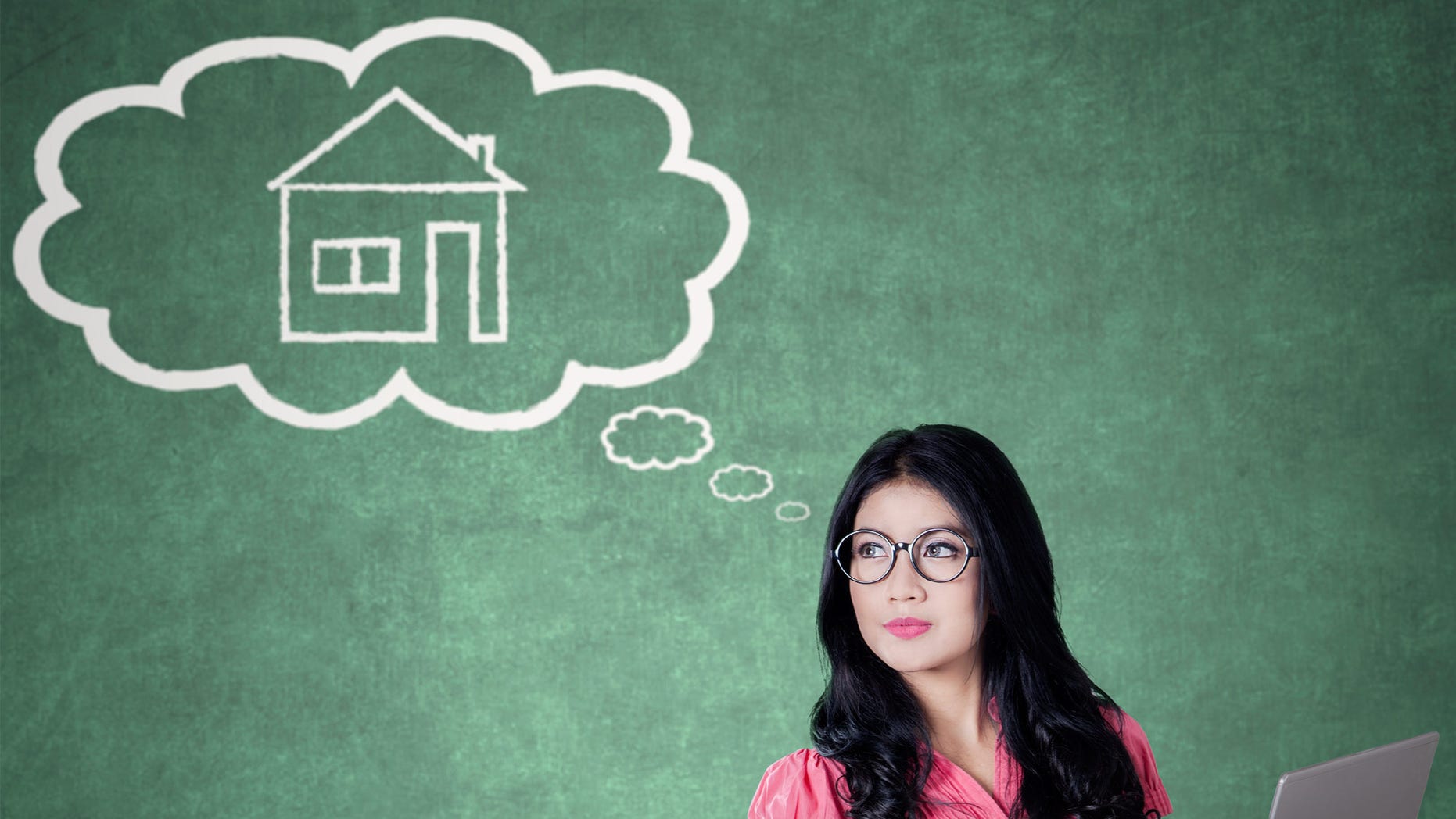 Real estate is kind of like an endless black hole of knowledge -- the more you go Interstellar to learn new stuff about buying, selling and improving your home, the more you realize how much you still have left to learn. Think of it as an advanced education that never ends. A fun one! -- but without all the test cramming, crippling student loans and sloppy keggers.
Whether you're a renter or a buyer, a dreamer or a seller, real estate touches all of us on a daily basis. We're constantly seeking answers about how to navigate housing's often tortuous path like true pros.
That's where realtor.com comes in! We've been busy this year hitting the streets, tapping our exclusive expert sources, finding the inside track -- and even taking a shortcut or two -- to give you the very best advice you'll find anywhere on home buying, selling, renovating, financing, renting and moving. Want the abridged versions? Here are the 10 advice stories you viewed, shared and discussed the most in 2015 -- and some can't-miss takeaways from each. Enjoy!
-- -- --
6 Sneaky Ways to Make Your Home Look Expensive
You went bananas for this home improvement and design story that revealed some pretty simple (and cheap!) hacks for upping the "wow" factor on your digs.
No surprise here that our advice to you included the old standbys of decluttering and cleaning. But a few other tricks had us heading straight for the toolbox in order to add the illusion of luxury.
Can't-Miss Tip: If you want to give your kitchen and bathrooms a makeover and barely lift a finger, update the hardware. Try gold, bronze or even crystal -- or make an adventure of it and scour your local thrift store for vintage hardware that screams your style.
-- -- --
7 Awesome Features That (Surprise!) Might Make Your House Harder to Sell
Buyers and sellers alike appreciated this gem of advice, which took a good, hard look at some of the home features that might make a resale tough.
After all, it's one thing to live with buyer's remorse over a home amenity that didn't turn out to be as great as you thought; it's a whole other thing to find out you've plunked money into something another buyer doesn't want. We feel your pain.
Can't-Miss Tip: You may rue the day you laid that beautiful tile flooring. While luxurious, tile might not be a turn-on for every potential buyer, and it's a costly endeavor to remove. Better to choose something safer, such as hardwood, lest you risk buyers skipping the house altogether.
-- -- --
5 Unexpected Lessons When Buying a Home (From People Who've Done It Before)
Real estate writers -- we're just like you! This team effort shared our personal takeaways from our first forays into home buying -- because, just like all first-timers, we once faced things we didn't know we didn't know. How much should you budget for closing costs? How many times is too many to go back and see a house? How will the appraisal affect the mortgage?
We wouldn't go so far as to say it's schadenfreude, but you sure did seem to be drawn to our particular home-buying misfortunes. (And maybe the weird caricature of our staff, which we're still puzzling over.) Lucky for you, we're A-OK with our experiences serving as cautionary tales. We can't eliminate all the surprises along the path to homeownership, but we hope we minimized them.
Can't-Miss Tip: Decide ahead of time how much you are willing to spend on repairs. Problems are bound to come up during the home inspection, and you want to have all the info you need to determine whether the home is a worthy investment -- or worth walking away from.
-- -- --
Ouch! 3 Times You Can Kiss Your Earnest Money Goodbye
Rarely does a week pass when we don't receive questions from you, dear reader, about this key negotiating chit. Earnest money -- the cash you offer to essentially call dibs on a house -- is one of the most important and misunderstood parts of the home-buying process.
Never fear -- we're here to help! Usually, earnest money is put toward your down payment and closing costs at the end of a successful real estate transaction. If the deal falls through, you'll probably get your deposit back. But there are a few circumstances in which the seller is entitled to keep your cash. Make sure you heed our advice and know ahead of time what those circumstances are.
Can't-Miss Tip: "Time is of the essence." Watch out for this phrase in your paperwork. It means the closing date for the sale is binding. If you can't make it to close for any reason, you've breached the contract and could lose your deposit.
-- -- --
Please Fix These 10 Things That Are Dragging Down Your Home's Value
There are a lot of things you can't control in the home-selling process. You can't force people to come see your home or make an offer on it. But you can make sure to take care of some easy DIY repairs that would otherwise turn off prospective buyers. Look around and make sure you haven't ignored anything that can make a buyer think twice about your asking price.
Can't-Miss Tip: The front door is one of the first things a buyer will notice. If the door is flimsy, cheap or outdated, it will discourage the buyer before it's even opened. Spring for a new one -- it's the most reliable update you can perform to recoup your cost.
-- -- --
Just How High Can a Landlord Raise Your Rent Before It's Illegal?
What began as in-the-office whining about my impending rent increase (for the umpteenth time!) led to finding advice that renters everywhere seemed to crave: What's a fair rent increase? An unfair increase? What's downright illegal? And what can you do about it?
The answers these days, unfortunately, are pretty bleak. But there are a few steps you can take to ensure you're not getting a totally raw deal.
Can't-Miss Tip: The longer a lease, the longer a landlord has to wait to implement a rent increase. Lock into a lease for as long as you feel comfortable, and make sure you've read the agreement thoroughly. Knowledge is power in the event of a possible lease violation.
-- -- --
6 Things Your Home Stager Wishes You Knew
A successful home sale is a complex science that involves the right asking price, the right market conditions and, undoubtedly, a good-looking home that will make potential buyers swoon. Enter the home stagers.
These magical designers/decorators are charged with making your house more marketable. But how do they do it? Kicking off our wildly popular series of stories about what real estate pros wish you knew, we got an exclusive peek into the mind of a home stager -- and the things sellers do that hinder their job and make them go a little crazy.
Can't-Miss Tip: What's one of the best things you can do if you're going to stage your home? Move out. Home stagers don't want to work around you or your stuff when they're trying to create a masterpiece.
-- -- --
6 Pets You Never Knew You Could Have in Your Home
Pot-bellied pigs are the new goldfish. These days, we're domesticating all kinds of wild animals -- and that means a whole new list of do's and don'ts for living with them. Laws vary across the board, and many of these animals are nocturnal, decidedly un-cuddly or challenging to care for. So before you tell your kids they're getting a sugar glider or a hedgehog for Christmas, just make sure you're prepared.
Can't-Miss Tip: Want a puppy without all the … puppy-ness? Chinchillas have a perky personality and are fairly easy to train with treats, but they're also prone to arthritis. So keep yours active and in a cage with a solid bottom.
-- -- --
6 Things New Homeowners Waste Money On
If you're a new homeowner, it's easy to get caught in a spending loop. Everywhere you turn there are things you absolutely must buy for your new digs. And we're not just talking about fabulous furniture and accessory upgrades (although buyers should beware of being spendy on those, too).
After you've closed the deal, prepare to be tempted by all kinds of things to make you feel at home in your new home -- and avoid the unnecessary cash crunchers.
Can't-Miss Tip: Don't splurge on extended warranties for your new appliances. Yes, something might break within the service window -- but the money you'll spend fixing one thing will be far less than the extended warranties on all the things.
-- -- --
The Surprising Things Your Movers Won't Move
The fun doesn't end when you've bought or sold your home! Then you have to move. And if you've ever moved -- even a short distance -- you know that moving day is a special kind of hell.
That's where moving companies come in. They're lifesavers who'll do everything, right? Well, actually, no. Movers draw the line on certain things.
Can't-Miss Tip: If you've invested in potted plants, brace yourself -- this might sting a little. Some movers might toss them on the back of a truck for a short move, but otherwise your precious greenery is your problem.
-- -- --
Got a searing real estate question? Send it to us at advice@realtor.com.