The Best in Online Home Design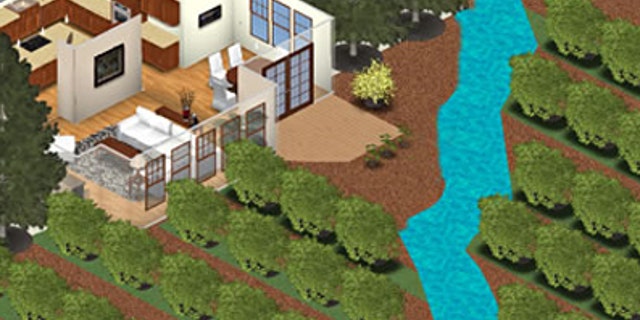 If your New Year's resolutions include taking on some major home improvements, you'd be wise to put down your tool box and first turn on your computer. These days there's a wealth of websites that offer you the chance to visualize a project before you crack your first can of paint or drill your first hole. Spend a few hours experimenting with some of these sites and you'll certainly cut down on regrets.
3D Home Modeling
Autodesk Homestyler—Probably the most polished app in this category, Homestyler — created by the company that makes the professional architectural software AutoCAD — presents a really easy-to-use interface. Simply drag and drop windows, doors, furniture or appliances from the sidebar. Once you have created your virtual home, you can post your creations to the Design Gallery, or even embed a live version of your model in a webpage, making it easy to share with friends and family. The company also has deals with brands like Koehler and Sherwin Williams to produce sharp 3D models of real-world products. If you want to quickly create a model of your home, this is definitely the first app to try.
Google SketchUp—Google's SketchUp is fairly easy to get started with and enormously powerful. Much like advanced architectural tools such as AutoCAD, SketchUp enables you to build complex 3D models that include everything from a virtual version of your home to the kind of lifelike avatars seen in video games.
The company even produces a series of videos, giving you a crash course in the software, and hosts a database of users' creations, so there's plenty of design inspiration. That said, SketchUp is better suited to those who really want to invest the time building accurate models. While it gives you the power to design your own furniture down to the millimeter, it lacks a library of ready-made couches, swimming pools and appliances that let you to simply drag and drop your way to a virtual version of your home.
IKEA Planner—For the lovers of stylish Swedish design, IKEA has an app that allows you to build a room and fill it with its minimalist wares. While many apps in this category only offer generic furniture and appliances, IKEA's site is based on 3D models pulled straight from their catalogue, so you can compare real-world products before hitting the purchase button.
Honorable mentions go to Floorplanner.com, an app nearly as easy to use as Homestyler, and DesignYourDorm.com, which enables college students to decorate their new home-away-from-home before they've even signed up for their first class.
Painting, Blinds and Flooring
If your home improvement plans are a little less ambitious than a complete renovation — say a fresh paint job or some new flooring — there are tools for that, too.
Colorjive—With Colorjive you can upload a photo of the room you want to paint and within minutes you'll be trying out new color schemes. You can even adjust the lighting conditions to test how your colors will look at different times of day. Once you have picked a color, the application will give you index numbers for Sherman Williams and Benjamin Moore paints. While the service is free, you are limited to three images and three paint colors. But if you want more options, the site has a basic package for $15, allowing up to ten photos, as well as a pro package for $75 with unlimited access.
While ColorJive is probably the best way to rid your life of ineffective color swatches, there are a few other options out there. Benjamin Moore's Personal Color Viewer also gives you the option to upload you own photos, but I found the software buggy and not user-friendly. Glidden's Room Painter restricts you to a sample room, but scores big points for helping you design sharp-looking palettes of coordinating colors. You can even pick a mood for the room and it will help design a corresponding color scheme.
Daltile Mosaic Design Tool—Create elegant backsplashes, bathroom color schemes or floor patterns with Daltile's Mosaic Design Tool. Once you have your ideal design all picked out, you can get a quote to see how much your project will cost.
Armstrong's My Project—If you are planning to redo your floors in the near future, Armstrong's website allows you to test out a number of options from hardwood to laminate. However, the site limits you to stock photos that they provide, so you can't test your designs on photos from your own home.
While these tools can help you visualize a renovation project, there's no need to stop there.
For instance, why not create a digital floor plan before you put your house on the market? Link it to your listing and let potential buyers test out the space with their own virtual furniture before they ever step foot in your home. Or use it to figure out how big a flat screen to buy or the optimum placement for your surround sound speakers.
Yeah, there's an app for that, too.