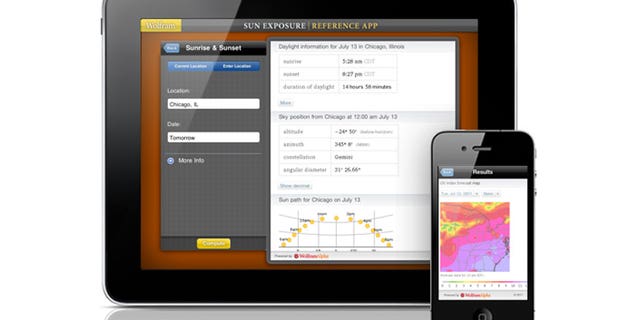 Don't let the summer pass you by this year. Whether you're looking to grow a garden, hit the road or just relax around the house, these awesome home and garden apps will make sure you make the most of the sunshine this summer.
Apps for Landscaping
To get the perfect garden this summer, take some time planing out your plot of land first. The Home Outside Palette app allows you to sketch out some of your gardening and landscaping ideas, so you can see how a new flowerbed will look next to your herb garden, or whether putting in a shrub fence really is a good idea.
For a gardening app with a few more features, check out Garden Plan Pro. Like the Home Outside Palette app, Garden Plan Pro allows you to design the perfect garden, but its powerful database of plants also gives you tips on everything from seed spacing, sunlight needs and crop rotation, taking much of the guesswork out of gardening. It'll do pretty much everything but water the plants for you.
House Hunting
Summer is typically house hunting season, and if you're on the prowl for a new home this year, check out HomeSnap. Unlike traditional real estate apps where you have to scroll through an endless stream of listings, HomeSnap gets you the information you want on a home that you're considering in an instant. If you see a home with a for sale sign in front of it, simply snap a picture of it and HomeSnap will give you all the data you need, including estimated asking price, square footage, number of rooms and a full property history.
Stay Safe in The Sun
Fun in the sun is great until you spend a little too much time outside and are left with a blistering burn that ruins your vacation. Take the guesswork out of your sun tanning session with the Wolfram Sun Exposure app, a simple tool that let's you know when you're getting too much sun. Tell the app your skin type and location and it will let you know what level of sunscreen you should use and when you should head inside.
Behind the Barbecue
Inviting some friends over for a barbecue party is the perfect way to spend a mid-summer's evening. But don't let the party take a turn for the worse by serving your guests overcooked burgers or undercooked chicken. Take the guesswork out grilling with the GrillTime app. Simply pick your cut of meat, tell the app how well you want it done and it will let you know when it is time to flip it, and when it's is ready to pull off the grill.
Leaving the House
Summer is the time to get away from it all. If you're looking for place to take a vacation, or even just spend a weekend, there are tons of apps that can help you decide. The National Parks app by National Geographic is an amazing guide to our country's best parks. Featuring guides to dozens of destinations, the app shows you the best things to see in each park, provides helpful maps and will even give you photo tips to ensure you get the best shots of the parks' most iconic scenery.
For the more adventurous there's the AllTrail app, which acts as a pocket guide to hundreds of hiking trails across the country. With the app you can find a nearby trail for a quick day hike, or a lengthy side excursion during your family vacation. Sort trails by difficulty, distance, elevation and even see photos uploaded by hikers to help you decide on the perfect trek.