Tech to make spring cleaning a snap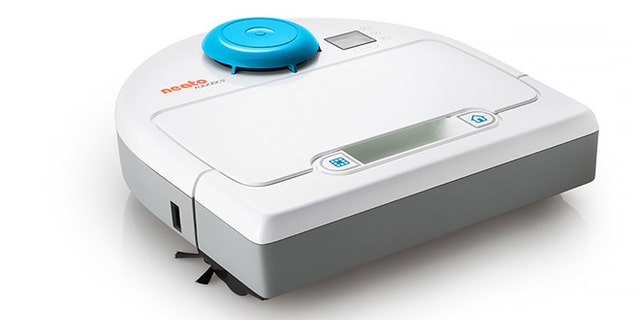 Spring is right around the corner, which means it's time to shake the dust and dirt from the home. Here are some great technological helpers to make cleaning a snap this year.
iRobot Roomba 880 ($700)
With the recent addition of the Roomba 880 to its line of products, iRobot has introduced a new top-of-the-line robo-vacuum that redesigns many elements of the beloved bot. To boost sucking power by five times and eliminate the need to untangle hair from the brushes, the company has upgraded the underside with a new brushless system. Thh company also claims the new bot gets much better battery life than before. However, at $700, the Roomba 880 is a high price to pay to keep your floors clean without having to lift a finger.
Neato BotVac ($480 to $600)
If you're looking for a more affordable robo-vac check out the Neato BotVac. Neato's vacuum isn't just a less pricey alternative to the Roomba, it also offers a better way to clean the floors. While the Roomba meanders in a somewhat random fashion around the room, the Neato sports a laser that scans the room, gets a sense of its size and layout and plans the best route to clean up. Selling between $480 and $600 Neato's newest line of vacuums sport the biggest brush on the market and a new side brush to cut back on missed spots.
Dyson Turbine Tool ($70)
With a traditional vacuum brush bar, hair and long fibers usually end up wrapping around and clogging the tool, requiring constant cleaning. Looking for a way around this, the vacuum company Dyson ditched the traditional spinning bar and introduced a new tangle-free system with its Turbine Tool. By putting the brushes on two flat discs that spin in opposite directions, the Tangle-Free Turbine Tool doesn't give hair and fibers a surface to wrap around, while still providing ample suction and cleaning power. If you already own a Dyson vacuum, you can purchase this extra attachment, perfect for lifting pet hair and dirt off of furniture or giving your vehicle a thorough cleaning.
Black & Decker Scumbuster ($40)
Of all the cleaning tasks we have to do, scrubbing toilets and bathroom tiles have to be among the most loathed. Cut the time you spend scouring and scrubbing this year by ditch the antiquated scrub brush in favor of a power tool. Black & Decker's Scumbuster is a battery-powered scrubber that features a 150 rpm motor to help your cut through grime and mildew in no time. For smaller spaces, check out Rubbermaid's toothbrush-sized Reveal Power Scrubber, which has a oscillating head that scrubs 60 times a second, making it a great tool for cleaning grout and other tight areas.
Worx JawSaw ($100)
The perfect tool to trimming over grown trees, the JawSaw from Worx is a power pruner that sits on top of an extension pole that gives you 12 feet of reach. Featuring a five-amp battery-powered motor, the tool has a mini-chainsaw tucked between a set of steel jaws, allowing you to clamp and cut tree limbs up to four inches thick.
Oreck AirInstinct ($400)
If a winter's worth of dust has you sniffling and sneezing, check out the Oreck AirInstinct. In addition to the basics, like a HEPA filtration system, the air purifier also features some smart features. To ensure that the fan doesn't disturb your sleep, the unit senses when the lights have been off for a few minutes and reduces the fan speed. The AirInstinct also sports a colored lighting system that rings the fan, a bold design choice that also serves as an indicator of air quality. The calming blue light lets you know that things are good, but the light turns purple and then red to let you know that air quality has worsened. When this happens, the machine automatically kicks into high gear to scrub the air and get air particles back down to an acceptable level.