Selling your home? Here are 7 design features home-buyers look for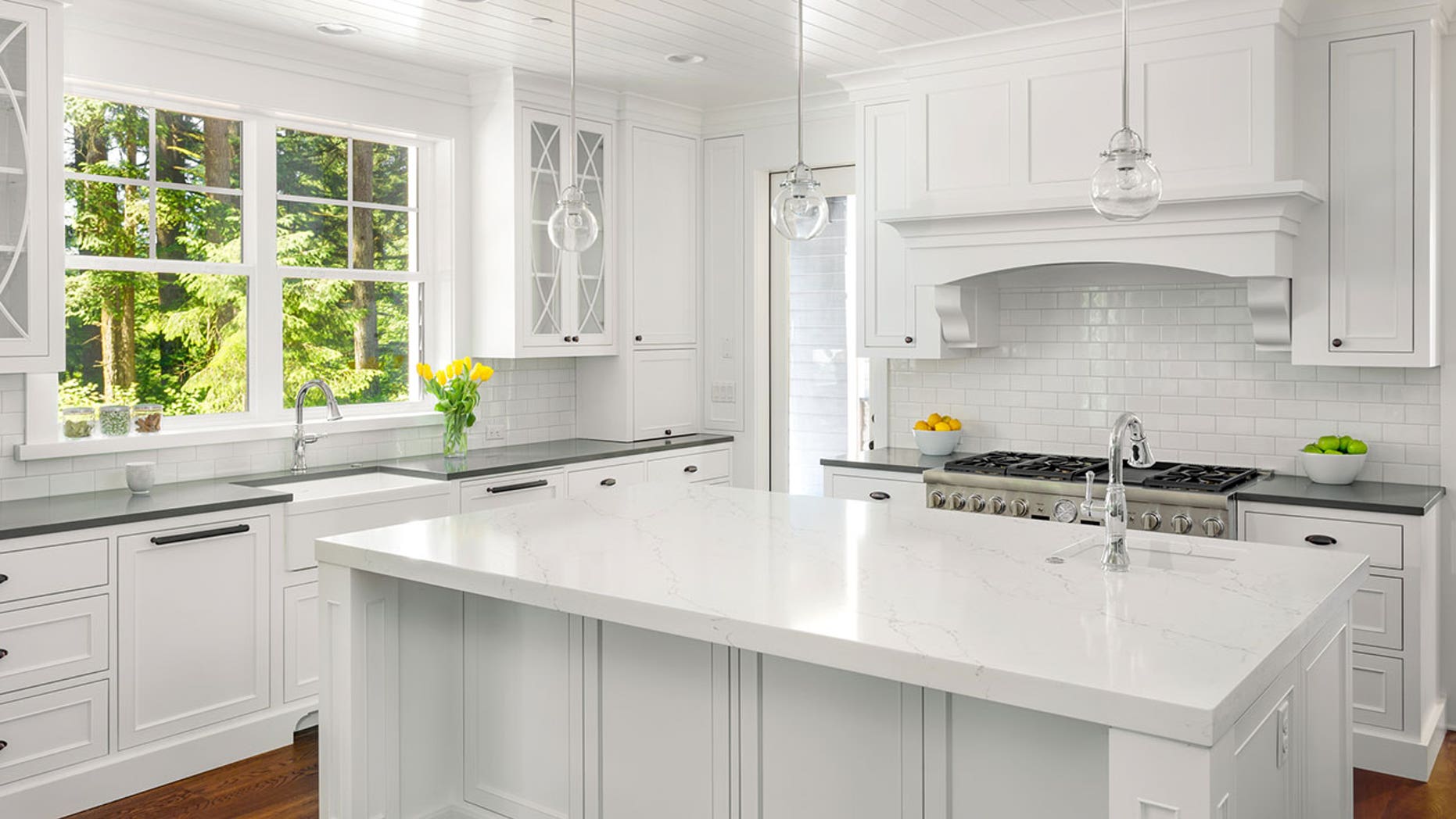 Staging your home to sell can feel more like an art than a science — stack these books here, pull this chair over there — but Trulia recently looked to the numbers to determine the features most often used as selling points.
The real-estate site looked through all of its home listings last year — more than 5.7 million! — to compare the occurrences of a list of common amenities. "To shine the best possible light on their homes, sellers tend to showcase their property's best features through the listing description and photos," explains Lynnette Bruno, Trulia's real-estate and lifestyle expert. "Often, this is a reflection of current home decor trends, or what today's buyers are looking for in homes."
So how does your house measure up? Here are the most popular design features, according to the report:
#1. Quartz countertops are more popular than marble.
If you're not ready to renovate, the super durable material can also be used to DIY your own dining table, a la blogger Louise Roe.
#2. Soaking tubs are more popular than claw-foot.
We'd argue both are luxurious additions to any bath, but soaking tubs are deeper and tend to lean more modern.
#3. Hardwood floors are more popular than carpet.
We get it, good-looking wall-to-wall carpeting is much tougher to pull off. (Although it is possible.)
#4. White cabinets are more popular than dark cabinets.
Even if your kitchen lacks sunlight, white cabinets will make it feel bright and happy. Dark cabinets, not so much.
#5. Subway tile is more popular than basketweave.
You can't go wrong with this classic, and it happens to be incredibly versatile.
#6. Bay windows are more popular than floor-to-ceiling.
Where else can you take a nap, read a book, eat dinner, and look out at the rolling hills? (Or, you know, the street)?
#7. Gas stovetops are more popular than electric.
We're not surprised, considering gas stoves cost less and provide the heat level you want instantly, according to Bob Vila.