Renovations That Can Increase the Value of Your Home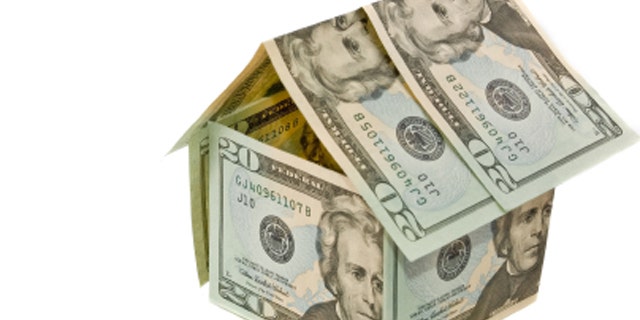 When it comes to boosting your resale value, not all home renovations are created equal.
Big-ticket items like hardwood floors, flagstones around the pool, or a water feature might be great for the homeowner, says Kris Anderson, a Re/Max agent in the Phoenix area, but these improvements do little to increase the asking price.
Instead, homeowners should focus on more humble renovations and steer clear of the flashier upgrades.
"The key when remodeling is to think in terms of 'resale' always," Anderson said. "I find most homeowners overlook their front door and garage door and the windows. They get sucked in by the showroom at Lowe's or Home Depot."
So which upgrades pay off the most?
Safety First
While luxury items like granite countertops and new floors might be nice, security is often the first concern for a home buyer. A steel-reinforced front door can cost as little as a few hundred dollars, but you'll make back nearly 100 percent of that when it comes time to sell your home, so it's a great way to add guaranteed value. Likewise, a garage door replacement, which can cost between $700 and $1,400, can fetch an 85 percent return on investment. Not only will these changes add a sense of security to the home, but you'll also be making a great first impression.
Think Green
Any energy efficiency upgrade that promises a buyer long term savings is a surefire way to boost your asking price. Though brand-new windows are one of the biggest-ticket items you can invest in, costing as much as $12,000, you can expect to recoup up to 75 percent of that cost when you sell.
Curb Appeal
Not all renovations need to be big, expensive undertakings. Tackling a few modest DIY projects can be a great way to add value on the cheap. Basic landscaping can cost less than a weekend's worth of sweat and effort, but may dramatically boost your house's curb appeal, that all-important first impression your home makes on a potential buyer.
"Curb appeal is a very important thing to remember. When a potential buyer comes to see your home, the first impression is the front yard," said Candice Cerro of Realtor.com. "Planting flowers and painting the front door can go a long way."
Similarly, a new coat of paint indoors and outside can give a house a fresh look. But before you run out to purchase a few gallons, heed a realtor's advice: Keep it neutral. You may love lime green or pink, but that doesn't mean your buyer will.
"This is not about what you like, but what the buyer likes," said Cheryl Bare, a realtor with Century 21 in the Washington, D.C., area. Sticking to neutral tones will allow a potential buyer to envision the space as their own, while minimizing the risk that they'll be turned off by your color choices.
Pick Your Battles
Dumping a wad of cash on a home office upgrade or a backyard pool will likely do little for your overall value, real estate agents warn. Not everyone will place the same premium on these improvements that you do, so if you are going to tackle a major renovation, stick to the spaces used by everyone in the house: the kitchen and bathrooms, which can net you a 70 to 80 percent return.
A spacious, modern kitchen will leave a lasting impression on a buyer. And by focusing on smaller things, like a stylish backsplash or a kitchen island to increase workspace, you can really boost your kitchen's appearance without spending a ton of money.
Likewise, when it comes to remodeling a bathroom, small changes can really pay off. "You don't have to put on an addition to make the master bathroom larger; but instead, redo the tiling," Bare said. "Work with the space you have."
Sweat the Small Stuff
Many homeowners often overlook the nickel-and-dime stuff, like light fixtures, faucets and door knobs. While it won't pay off to splurge on high-end fixtures and faucets, at the very least you want to ensure that the house has a uniform look and feel. So pick a style and stick with it throughout the home.
Don't Overdo It
While these renovations can help your home move a little faster and fetch a higher price, the simple truth is that no matter what you do, you're not likely to make back 100 percent of your investment. So whatever renovation you undertake, make sure it improves the quality of your life while you're still living there.