Realtor.com Rentals iPad App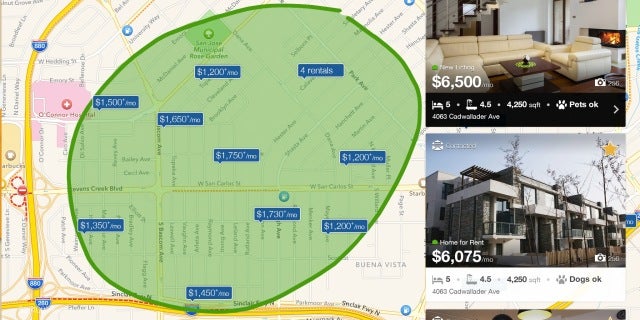 For renters, it's time to rejoice.
We've released a version of our Rentals app for iPad, and the mobile rental hunt will never be the same.
You'll find crisp images, accurate data and our easy-to-use search and filter functionality -- making realtor.com's Rentals iPad app the essential tool for all renters.
When you search a city or ZIP code, you'll find images of available rentals at your fingertips on the right side of the screen. Simply swipe up and down on the images to see what's available and detailed images of the rental listing.
If you find one that you like, just tap the star in the upper right of the picture to add the place to your favorites list. If you find one you absolutely love, tap the photo for more information.
-- -- --
You can also use your finger to draw your own search. To focus your search on a particular neighborhood, just draw a circle around the area you're interested in.
Voila! The rentals within your specified area show up on the right hand side of the app.
-- -- --
And make sure to filter by what matters to you!
After you've drawn your circle, you can easily make your search even more specific: Simply click on "Filter" in the search box, and you'll get a pop-up that allows you to specify exactly what you're looking for in a rental.
You can filter by number of bedrooms, price, pet policies, property type and amenities. These powerful filters allow you to focus in on just the right place for you.
-- -- --
Once you've tapped on a rental you're interested in, you'll find a full details page that provides multiple images and a list of amenities the rental offers.
To see a variety of pictures from an available rental, just swipe left to start scrolling through the images. If you need even more details, just swipe up from the bottom of the screen to see all the amenities a rental offers.
-- -- --
If you'd like to learn more, you're just one tap away from expressing your interest. Just tap on the yellow contact button in the upper right, and a form pops up.
Contact the landlord or property manager right from the Rentals iPad app, and you'll be much closer to landing the right rental!
The post Realtor.com Rentals iPad App appeared first on Real Estate News and Advice - realtor.com.