Real estate investing: Not just for millionaires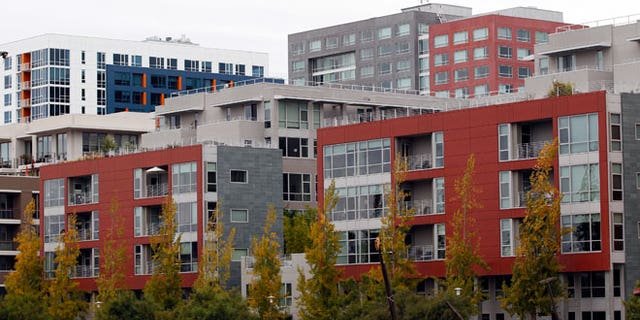 Adding commercial real estate to an investment portfolio used to be reserved for the very wealthy, but thanks to new technology, anyone with a few bucks and an appetite for risk can find an entry point for investment these days. And with the commercial real estate market making a comeback in key cities, it might be a smart investment.
Companies like Fundrise and Realty Mogul – with more popping up every day – use crowdfunding, an online method for aggregating capital from multiple smaller investors, to enable a pool of investors to directly access proposed commercial real estate ventures.
If you are thinking about investing in commercial real estate via one of these vehicles, here are the three most important things you need to know:
If you are not an accredited investor, your options may be limited. Accredited investors are defined by the Securities and Exchange Commission (SEC) as investors with assets of $1 million or more – excluding their primary residence – or an annual income of $200,000 for at least two prior years that is projected to be the same or higher for the current year. But a recent change in SEC regulations has opened up opportunities for anyone to participate in crowdfunded real estate ventures. For as little as $100 in some cases, you can add real estate to your portfolio.
Real estate projects are usually long-term investment strategies. Return on your investment begins once the project is complete and the lender has recouped all payments due. Maturity rates vary, so you need to determine whether the length of a project works with your investment priorities. Usually there is no liquidity, so your money will be locked up until the maturity date (which may be extended by the lender for months or years, depending on the project.)
Sharing risk with the lender doesn't minimize your risk. If the business defaults on loan repayment to the lender, then the loss is passed directly on to you as an investor.
As with any other high-risk investment, the rewards can be great. Some projects promise (and deliver) returns in the mid-teens. You pay a company like Fundrise an investment management fee on the capital you have invested through it.
For investors who want a lot of control over their own portfolios, these crowdfunding mechanisms allow you to browse opportunities based on location (including across state lines), project type, risk and return profiles. You can manage your own legal documentation, funds transfers and ownership recording. You can manage and track your investments in an online portfolio, automate distributions and access regular financial reporting whenever you wish.