Ray Lewis lists Florida property, gets ready for ESPN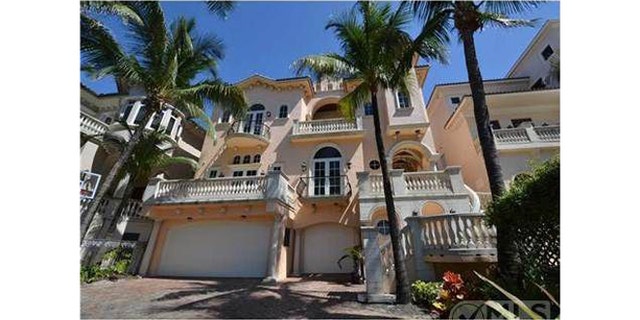 Retired Baltimore Ravens linebacker Ray Lewis may be relegated to the sidelines, but he's hoping to make strides in real estate. The two-time Super Bowl champion is selling his Florida estate for $4.995 million, The Baltimore Sun reports.
The waterfront property at 3573 S Ocean Blvd, Highland Beach, FL, 33487 sits on a 10,890-square-foot lot in the middle of Highland Beach. As expected from a high-profile athlete's home, the house is luxurious. Seven bedrooms, 8.5 baths, a gourmet kitchen, pool, Jacuzzi tub, rooftop deck and a wall of windows overlooking the ocean are just a few of the jaw-dropping amenities.
You might be wondering why Lewis would ever want to move, but with plans to join ESPN as an analyst this fall, it makes sense to sell the beachfront pad to move near the network's headquarters in Bristol, Conn. According to property records, Lewis has owned the Florida home since April 2004, when he bought it for $5.22 million.
However, Lewis reportedly told USA Today he wants to be able to see his son, Ray Lewis III, play football at the University of Miami and, as a result, won't make it to ESPN headquarters for every pregame show. Time will tell whether Lewis moves permanently to Bristol or buys another residence closer to his son.
Lewis isn't the only Ravens player trying to sell his crib. Running back Ray Rice listed his modest Baltimore condo in August 2012. Originally asking $339,900, the home took a price cut of $20,000 in January 2013.
Lewis' home is listed by Emily Roberts of Tauriello & Company Real Estate.
Related: