Pergola's pump up curb appeal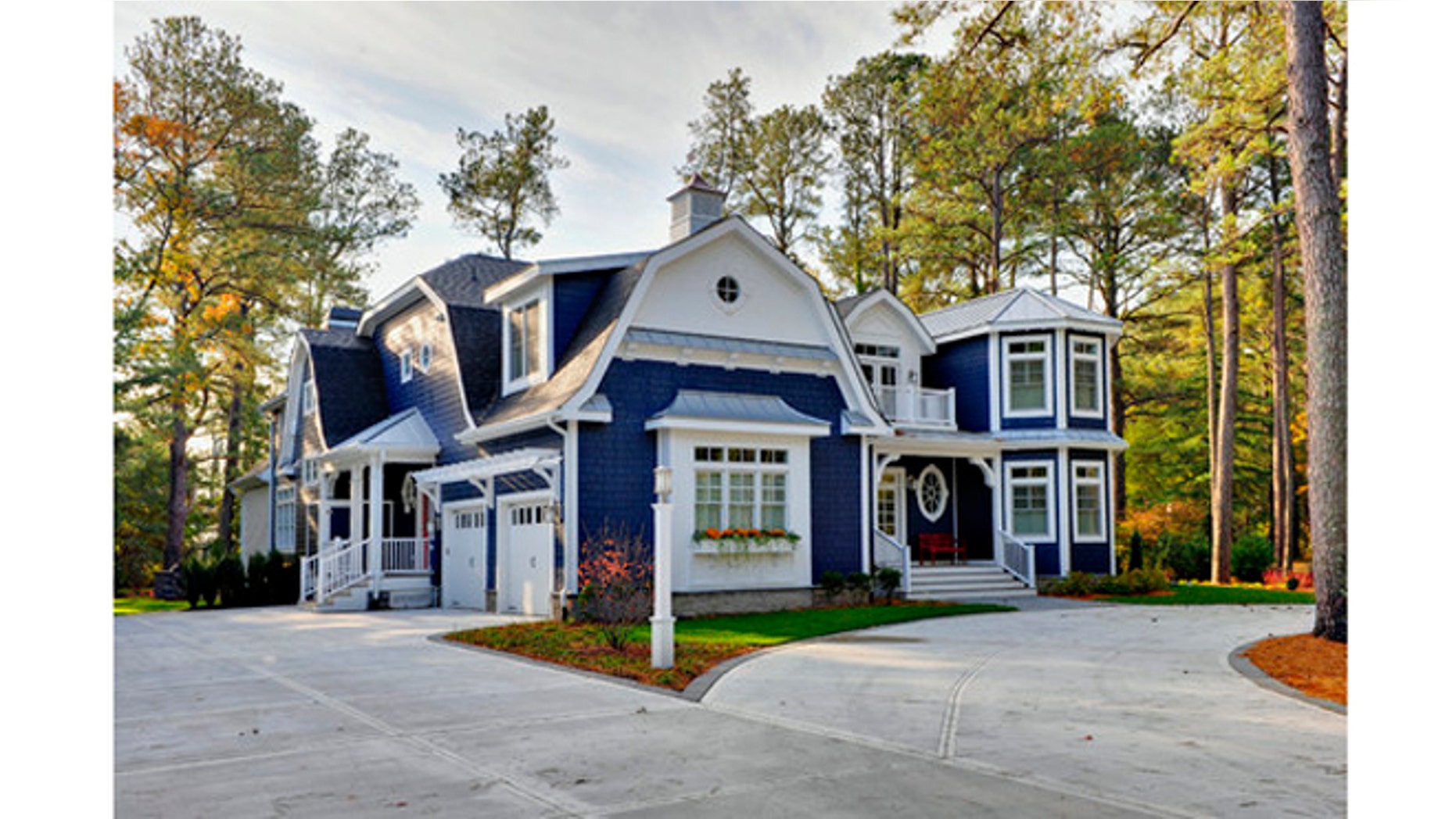 When the temperature started climbing this spring, my husband and I realized it was time to turn our attention to the outside of our house, most importantly the garage. Not only is it in need of some major repairs, but it's crying for a dose of jazzification in the form of a pergola.
A wall-mounted pergola is the ultimate garage accessory. Traditionally mounted above the garage door with brackets supporting it from below, pergolas feature purlins that sit directly on rafters. Architecturally, they act as a focal point that connects and intrigues, and -- best of all -- they increase your property's curb appeal.
An over-the-garage-door pergola adds architectural interest to this traditional home's exterior. Featuring elaborate curved braces and scrollwork on the purlins and rafters, it's a formal finishing touch.
An attached pergola can add warmth to an otherwise sparse exterior. Without this shallow pergola, the garage door and front of this house would seem stark. With it, the space gains architectural pizzazz.
The front of this California Craftsman features two impressive pergolas. One is above the garage for creeping vines, and the other connects the home's entryway with the outdoors.
Painted crisp white, this pergola matches the house trim and contrasts beautifully against the cedar shake siding.
Here, an attached pergola functions as an extension of the garage, rather than above the door. By defining this patio area, the pergola creates the effect of an outdoor room.
This modern pergola cantilevers over the home's rock ribbon driveway rather than being supported by traditional visible brackets.
A white pergola pops against this blue home, which is painted with Sherwin-Williams' Naval. It's a striking way to create contrast.
Painted the same gray color as this Pacific Northwest garage and studio, the impressive pergola blends right in.
Technically, this pergola isn't over the garage, but it's oh so close. This one serves as a graceful transition between the home's outdoor and indoor spaces.
Perennial creeping vines grow over this pergola for a bright burst of color. Each year they'll come back and offer a striking display.
Related:
Houzz is the leading online platform for home remodeling and design, providing people with everything they need to improve their homes from start to finish -- online or from a mobile device. From decorating a room to building a custom home, Houzz connects millions of homeowners, home design enthusiasts and home improvement professionals around the world. Rachel Grace is a contributor to Houzz.