Neighbors all paint their homes bright colors, say it boosts their mood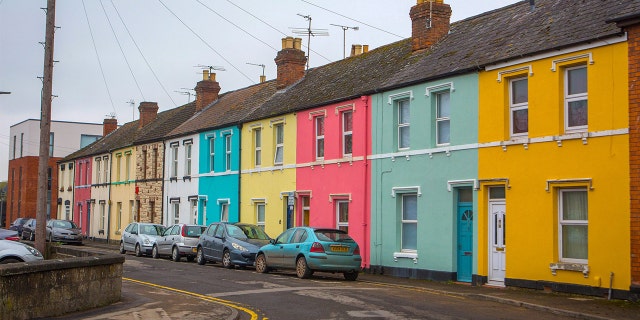 NEWYou can now listen to Fox News articles!
Residents on a suburban street all agreed to paint their homes a different colour - and say it's lifted their mood and conversation between neighbors.
The six houses have all been given a new shade - with homeowners saying it's had a visual and social impact on their well being.
They claim the makeover has sparked conversation and laughter among neighbours who previously didn't talk to each other much.
Previously the homes were a drab red brick but have now been left looking like the famous colorful homes in Tobermory, Scotland and Bristol, England.
The technicolor road has even become a talking point among the community - with passing schoolchildren stopping to choose their favorite houses.
Shades of blue, yellow, pink and red have transformed the relationships of residents - who are of different ages, races and professions.
It's the brainchild of landlord Tash Frootko, who rents out two neighboring properties on the terraced row in Gloucester, England.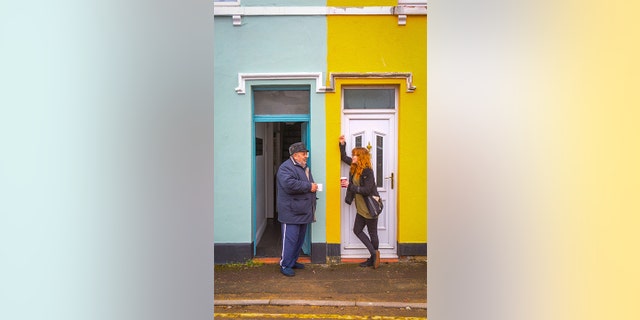 Frootko, an artist, said she wanted the buildings - built in the 1890s - to reflect the road's diverse demographic.
Frootko convinced the whole street to take part and now every home is a different color.
She said: "I started painting the two properties I own and spoke to the neighbors who were on board with the plan.
"Within days the area was glowing and full of life as passersby stopped to marvel at the changes.
"A mom I bumped into says she has to take her little girl down the street just so she could see the colors.
"When we were stripping the walls before repainting, we discovered the original houses were multicoloured."
The street includes students, nurses and retired pensioners with a multitude of nationalities, including Latvian and Filipino.
Student Jamie Holmes, 21, lives in one of Frootko's houses on Nettleton Road - and says it's "brightened up a city with an unfair reputation for being dull."
The third-year student at University of Gloucestershire added: "It has brightened up this part of town and goes against the grain in this area.
"Everyone passing by seems to comment on how nice it is and the neighbors have been chatting and enjoying a cup of tea together.
"We are hoping this trend can spread across the city center."
Ines Green, 22, lives on the street with her mom Karen, between university terms.
But the Cardiff University biochemistry student said she couldn't wait to return home and see the new paint job.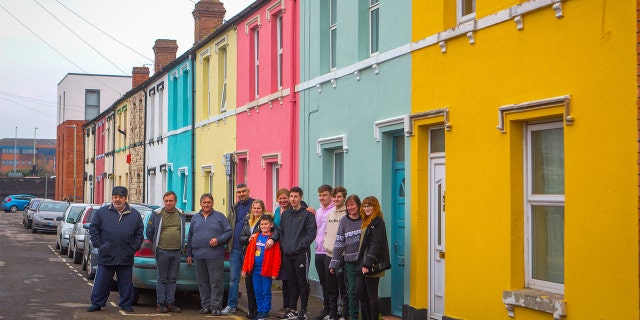 She said: "It's brought a new dynamic to the street and neighbors are chatty, friendly and help each other out.
"I couldn't wait to get back from university when I found out - I was so excited.
"It reminds me of Brighton where they have reinvigorated dull areas by painting the buildings."
Karen has lived on the street for more than 25 years. She said it used to be occupied by pensioners and was "very dull."
She added: "I lived next to them and we didn't speak for donkeys' years.
"It's a lot different because everyone on the street is smiling at one another.You can feel a real positive energy and we hope it will travel through the whole city."
Karlis Kozlovskis has lived on the street for 16 years.
He said: "It is great for the people here and for people passing by. It's a good feeling and I'm pleased to see my neighbors smiling and I'm smiling too."