Lowe's 1st-quarter profit climbs but performance misses analysts' expectations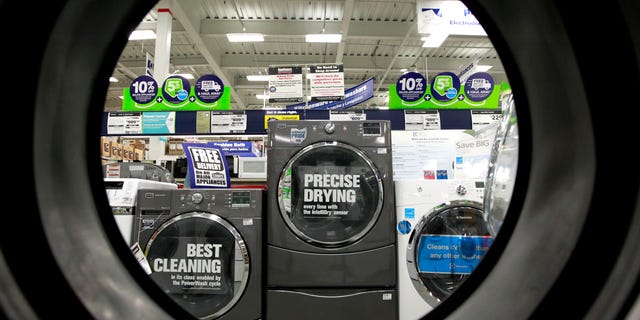 NEW YORK – Lowe's Cos. said Wednesday that its first-quarter net income rose nearly 3 percent, but results fell short of expectations as rainy weather hurt spring gardening sales.
Shares dropped almost 3 percent in premarket trading.
The No. 2 home improvement retailer's results were in contrast to Home Depot's results Tuesday. Lowe's larger rival reported an 18 percent net income increase, bolstered by the improving housing market. But Lowe's was hurt more by the rainy and cool spring.
"Cooler than normal temperatures and greater precipitation resulted in a delayed spring selling season which impacted our results in exterior categories," CEO Robert Niblock said in a statement.
Janney Capital Markets analyst David Strasser said Lowe's has less of a California presence, and a greater dependency on lawn and garden products than Home Depot.
For the period ended May 3, Lowe's earned $540 million, or 49 cents per share. That compares with $527 million, or 43 cents per share, a year ago.
Analysts polled by FactSet expected higher earnings of 51 cents per share for the world's second-biggest home improvement retailer.
Lowe's stock declined $2, or 4.7 percent, to $40.45 before the market open.
Revenue for the Mooresville, N.C., company dipped to $13.09 billion from $13.15 billion. Wall Street expected a rise to $13.45 billion.
Revenue at stores open at least a year, a key gauge of a retailer's health, fell 0.7 percent. This figure excludes results from stores recently opened or closed.
Niblock said Lowe's overall results were weak in March but that there was significant improvement in April, which has carried over into the first few weeks of May.
Home-improvement retailers such as Lowe's, which runs 1,755 stores in the U.S., Canada and Mexico, have begun to see signs of improvement as the housing market turns a corner.
Lowe's Cos. has also revamped its pricing structure, offering what it says are permanent low prices on many items across the store instead of fleeting discounts. It has also focused on hiring more workers and improving its inventory.
Lowe's still expects fiscal 2013 earnings of about $2.05 per share, with revenue up approximately 4 percent. This implies revenue of $52.54 billion. Analysts forecast earnings of $2.09 per share on revenue of $52.39 billion.
Shares fell $1.20, or 2.8 percent, to $41.25 in premarket trading. The stock has traded between $24.76 and $43.55 in the past 52 weeks.