Long Weekend Project: New Patio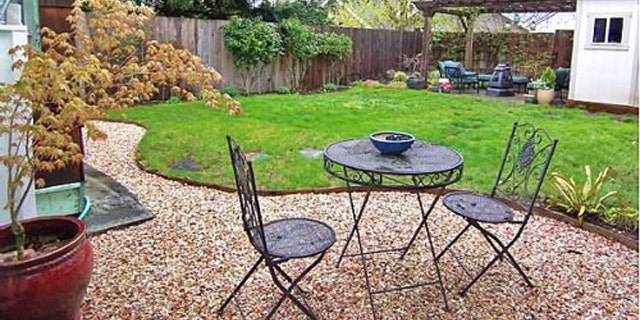 When the weather warms up enough to entertain outside, there's nothing more enjoyable than outdoor barbecuing and al fresco dining — especially with a do-it-yourself (DIY) backyard patio.
With some time — perhaps over the span of a long weekend — and some basic tips, you can put together a patio to complement your outdoor space. Already have a deck or patio? These tips can also be applied to freshen up an existing space.

1. Measure and plan your space:
You want your patio to be big enough to be comfortable, but small enough to be intimate. Set out your barbecue and a table and a few chairs to gauge the size of the area. Once you have an idea, mark the spot with a string so you know exactly where your concrete or bricks go. Make sure you also think about the purpose of the patio. Is it for eating and barbecuing? Then, choose patio materials that will provide a stable surface. Or is your patio a quiet outdoor getaway with a bench? Perhaps stone or other natural materials will work better.

2. Patio materials:
You want your patio to blend with your outdoor space and complement the style of your home, as well as work with the purpose of the space. Ultimately what you choose will be a result of your personal taste and the amount of money you're willing to spend.
• Concrete: While concrete is on the more affordable end, it demands more skill and time than other options. If you decide to go with concrete, it's necessary to slope your patio at least a ¼ inch grade to ensure proper drainage. If you already have a concrete patio, note that concrete doesn't have be basic gray. You can purchase concrete in different shades, or stain or paint existing concrete. Just make sure to protect the color with a coat of sealer.
• Crushed granite: Once compacted, this can provide almost as firm of a surface as concrete and water drains well through it.
• Pavers/Brick: Both are easy to work with and can be laid out in a variety of patterns on a sand and gravel base. Concrete pavers are the most durable and will give you the most bang for your buck.
• Flagstone or other natural stone: These can also be laid on a sand base but may provide an uneven dining surface. You can purchase pre-cut stones, or have the stones cut for you. The gaps between the stone can be left as is, or filled with a ground cover plant like woolly thyme, blue star creeper or baby's tears.
With each of these materials, drainage is pertinent. No matter the material, your patio should have a slight slope so water can run off easily.

3. Final touches:
• Patio furniture: Again, try finding furniture that fits with the style of your patio and the rest of your home: a wrought-iron or wicker look for a traditional home, or more mod plastic forms for a contemporary house. Short on cash? Scour garage sales and thrift stores for discarded furniture. Most of it can be painted to create a cohesive look.
• Barbecue: If you do have a flagstone patio, perhaps create a separate gravel or concrete area for the barbecue and save money by dedicating the more expensive materials for the seating area.
• Plants: Terracotta planters are by far the most affordable and create a cohesive look for your patio. Fill them with plants in varying colors and heights. Herbs, lettuce and tomatoes all grow great in containers and can be easily harvested during the summer.
• Lighting: Don't have an outlet nearby? Most lanterns and even strung lights now come in affordable solar options that provide great light without plugging in.
• Accessories: Make your patio an extension of your home with little touches like hanging art, durable patterned cushions and pillows or, if you happen to be under cover, a great outdoor rug. Love an outdoor fireplace? Grab an affordable standing version, starting at $80 or a chimenea, starting at $120.